Ignite Small Business Start-Ups
Supporting small business creation
Employment

Disability

Communities
About Ignite® Small Business Start-Ups 
Small business creation is a powerful pathway to meaningful employment, providing financial stability, a sense of belonging, identity, and social and economic participation. Yet, people from marginalise communities often encounter social, economic, and institutional barriers that impede their ability to start and sustain a small business, despite their entrepreneurial spirit.
SSI's social enterprise, Ignite® Small Business Start-Ups, facilitates small business creation and expansion for people from a refugee or migrant background, people with disability, Aboriginal and Torres Strait Islander people and people from other communities who face barriers to entrepreneurship. With Ignite®'s help, fledgling entrepreneurs are empowered to unleash their potential and take greater control of their lives through business creation, to create meaningful employment and income for themselves, their families and potentially, over time, others.  
How we help

We empower participants to start a new business or expand an existing business.

Our Ignite facilitators provide free, confidential, and one-on-one tailored support to equip entrepreneurs with the skills and knowledge to succeed in the Australian business landscape.

We provide ongoing support at your pace as they conceptualise their business, begin operation, and as their business continues to grow.
About the Ignite® program 
The Ignite® program recognises the significant entrepreneurial potential among refugees and new arrivals to Australia who, with the right support and connections, can be helped to overcome barriers and become independent through their own businesses.  
Participation is open to people from refugee backgrounds, those on bridging visas, and anyone who has immigrated to Australia in the last ten years. 
Learn more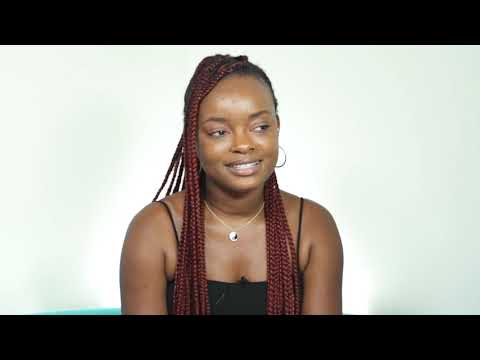 My name is Hassanatu Bha, I'm 20 years old and I'm from Guinea, West Africa. I came here in Australia in 2017, almost four years now. And back home I was a student I used to study in college back home we study French. So when I came here I was, again, I went to high school in ISC to learn English. Because English is like my fourth language. So I had to go there and I did manage to stay here. But around that time, I was still trying to figure out what I'm going to do. Since a very young age. I've always wanted to do business. I had an idea of doing hair products. So I did a lot of researches online on YouTube specially like and as I was watching, like, how people are doing things, what they do it, how they do it so I had so much so many informations so yeah, after I did all my researches, I came up with the idea to start doing my business. The name is NatuNaturals and it's a haircare products. For at the moment I only have two which is the hair serum and hair cream. My aim to actually make the haircare product is because I've used so many products that have a lot of chemicals in it especially sulfites so, and I've seen like how it was damaging my own hair. So I was like stop, I'm not gonna create something that's gonna damage other people's hair. So my product I wanted them to be 100% natural and organic. Because back home, we actually use shea butter a lot on the skin. It is known to be very, very great to like, make the skin shiny to moisturise the skin and also the hair. The hair makes it moisturised the hair makes it longer has a lot of benefit. My future goals I've been thinking a lot about this. I want everything to be like 100% eco-friendly like my packaging, I don't want anything to do with anything that will be bad for the environment as well. And I'm also looking at like how I can the product can impact people's life. How it's gonna make them feel because honestly, like, I love having my own hair like my own Afro hair. I love it. I go everywhere when it's whenever I have it. So I want people with any type of hair, curly, straight, Afro short, long, bald everything. I want them to use my products and feel very very like confidence. I needed a support. I needed people telling me teaching me more about what it's like to have a business to do a business in Australia because I had some knowledge but I had to learn so much. So I was happy that my family member my uncle told me about SSI Ignite was very, very happy and grateful that was years ago like two years ago when I had another business idea that didn't go through but yeah, I'm happy. I've found Ignite. They've been helping me a lot. Before Ignite. I was thinking I was gonna sell my product on Shopify. But then my facilitator, Tatiana told me that sell handmade products, homemade products. Etsy is the best site to start for just a start that like there you can have people like people will know about you about your product. And then when you have reviews there that you start selling there, you can then take it somewhere else. Y'all have to do things step by step, which is great. Like I was I all I wanted to do, can we do this Tatiana or can we do this Tatiana. Oh, relax, take you time. Yes, step by step. It's because you're in Australia, like you have to follow the laws and I was okay. Yes. I don't want anything to do with anything like that illegal or anything. And Ignite has been also helping me with starting to sell on the market, but with COVID again. Now I have the Etsy store and the store is really beautiful like the way its all designed and love it.
About IgniteAbility
IgniteAbility is a ground-breaking program that was developed in 2016, tailored to address barriers and meet the specific needs of entrepreneurs with disability. 
IgniteAbility is open to anyone living with disability, as well as parents, carers and support workers of people with disability. 
Learn more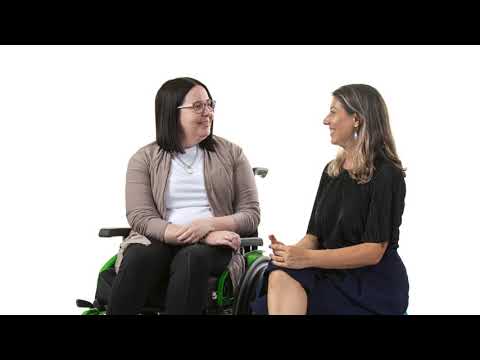 I used to work as a school teacher and I was diagnosed with MS 12 years ago. So then I had a few years off work and I then decided to do a little bit of work in the community services sector and disability. And at that time, I started going back to one of the interests that I had in being an artist and over the years, I perfected my art studio, sold work and commissions. And then I did have the idea to be able to support people in doing that themselves. So that's why I created my business. My business is called Michelle Brown Art Studio and the reason why I called it Michelle Brown is that's my name. And I always like you know, got awards and building my profile up as an artist so to be easily recognized I did decide to be that name. But yeah, people are responding really well to that. I'd like to help other people with disability who want to be involved with art or, you know, have their artwork shown. So I created a website for them to be able to showcase their artwork and I'm currently working to try and get exhibitions and get more clients and yeah build that business up. Well currently and through my knowledge of the NDIS I'm looking at people who have NDIS to be able to access my business in order to get mentoring or to work on the workshops, if they want to me to build up their little business and show them how to sell art and and be an artist and take it to that next level. And I hope to do workshops in the future for people with disability and, you know, mentor, do more mentoring for my business. I was recommended by a man who is working on disability and employment at the University of Technology, Sydney. I think his name is Simon. And I did get in contact through him through a network. And he told me that you guys were the best in providing support for people with disability who were looking to start their business. I didn't have too much confidence. I knew what I wanted to do. But at that time, I really needed a bit of support and encouragement to be able to work on my business. I had done a little bit before but it was really working through Ignite that it gave me the confidence to be able to, you know, go those next steps and yes, Alexis has been a great support. She's always following up and you know, always has been a source of encouragement. And it's been really great to bounce these ideas off her because she's very knowledgeable and experienced. Yeah, she has been fantastic to work with. I think we've got through the stages of you know, running a business. Alexis has connected me with some fantastic people. But I think one of the challenges for me is I'm up to that stage where I need the finances to be able to go further with my business, genuinely connecting me to people that assist you know, it's been great. It is increasingly difficult, and it is difficult to try and get something going when it's just you and not having anyone to support you. So I think I would have liked that goal, but have never achieved it. And yeah, so the team has really helped me and giving me the confidence to go further and pursue that. I think it's fantastic that Ignit Ability exists because I feel that there's a real gap in the disability sector to help people with disabilities with their business. There aren't too many people that get opportunities to start up a business, particularly people with disability. Income is a main issue for people with disability. So, it's giving them another outlet and another way that they might be able to get an income for themselves and feel that self-worth. So, I believe that you know, Ignite has really filled that gap. And helped a lot of other people including myself was with that.
About IgniteFirst
IgniteFirst is a bespoke Indigenous model that was developed in 2022 through walking hand in hand with the local Anaiwan community in Armidale. The IgniteFirst program is dedicated to helping expand the Indigenous economy by nurturing First Nations entrepreneurs to create self-employment opportunities and achieve greater self-determination. 
Participation in the IgniteFirst is open to First Nations people in Victoria, Armidale and surrounds. 
Learn more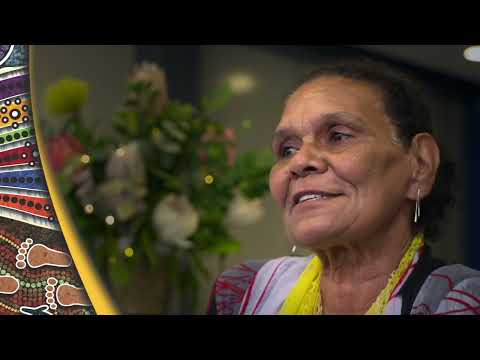 As an Aboriginal woman, the journey to entrepreneurship gives me the opportunity for independence. That gives my family a view to the future that yeah, I can have a go out that I can do that. I can be that person who's able to be self-determined and self-managed. It's almost freedom when you talking about it because it allows us who obviously have been marginalised so much in this country, to be part of the growth of it and that's something we haven't had an opportunity to do. And that allows me in my relationship with running my own consultancy, we see that a. there's a reason for us to be here. There's a reason for us to be active with their children to be in their lives and working towards a better future. I come from a very matrilineal community. This sort of independence creates opportunity for us. I've certainly worked all my life but I've never been in a position of being the boss, allowing me to look at the world in a completely different way. Because it's new to us. It's such a struggle to have the opportunity when our employment statistics are so bad. With Ignite, what I found was that it was the total picture it gave us the opportunity to say, Okay, you're introducing something new to us, then it gives you the body of it, it tells you that you can do this and still maintain who you are. And the wrap up is that I can get the full package and that to me has been the most enjoyable of it all. My dream for the future is that I can substantially be la leader for others, but more importantly, the opportunity for me to be able to talk cultural knowledge, be able to inform people in a really respectful way. To achieve better outcomes for communities, for your groups and for us, and the need for that understanding of the fact that we've in ways that operated successfully for us for millenia because we've had to maintain the land sensible state. And I have my consultancy and in some respect does that exactly by osmosis. You know, confidence levels are rising. They're actually out there talking up their businesses. They're doing things that to them even they wouldn't have thought they'd be doing two months ago. But are now progressing their particular groups, and being able to speak so confidently, just lends itself to so many other areas in our community, especially with our youth. I guess what I would say to any prospective Aboriginal person, I would say to them jump in, take a chance. You won't believe what the outcomes are the things that spring from the tide of these programs is so great. And I can now say there's a way out, there's a way out. If you're involved in developing your own entrepreneurship, then please take into consideration Ignite's invitation.
Please note that entry into any Ignite program is dependent upon availability. 
Get in touch
NSW, VIC 
The Ignite® program operates in Greater Sydney, regional NSW and Victoria, Australia.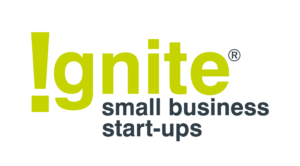 Location:  Hut 6, 142 Addison Rd, Marrickville NSW 2204 
Email: ignite@ssi.org.au 
Phone: 0401 310 648
Visit Ignite's website