About Disability Employment Services (DES)
People living with disabilities have an enormous capacity to contribute to the community through work. The Disability Employment Services (DES) program is an Australian Government initiative which aims to remove the barriers that may stop a person with a disability, injury or health condition from participating in the workforce. We help you to prepare for, find, and keep a job. 
SSI is funded to deliver DES services on behalf of the government across NSW, and SSI business, Access Community Services, delivers services in QLD. We work with individuals who require both occasional and regular, ongoing support in the workplace to maintain employment.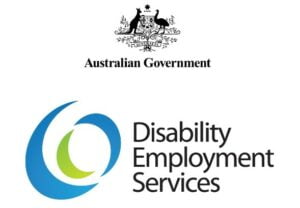 How we help

We listen to you and build up a picture of your needs and goals around work.

Our staff help you prepare for, apply for, and secure a job.

We ensure you have access to the workplace support you need for a fulfilling working life.
Get in touch
Disability Employment Services operates across NSW and QLD. 
P: 02 8713 9200 
NSW
Bankstown office
L2/462 Chapel Rd, Bankstown NSW
Liverpool office
L2/45-47 Scott St, Liverpool NSW 
Campsie office – outreach site
7/94-98 Beamish St, Campsie NSW
Campbelltown office
Suite 2, L6/138-154 Queen St, Campbelltown NSW
Narellan office
2/39 Elyard St, Narellan NSW
Wed – Fri (9am – 5pm)
QLD
Goodna office
9 William St, Goodna QLD
Logan office
91 Wembley Rd, Logan Central QLD
Apply Now
Fields with a * are required
Please tell us about yourself