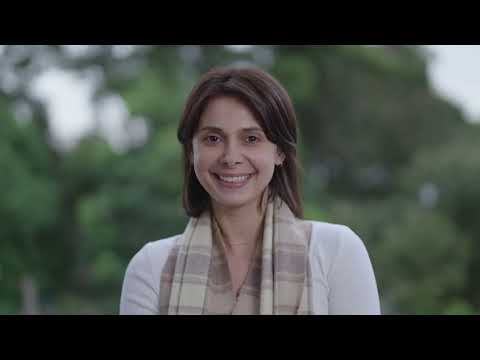 Make a difference through your work
Working for SSI is rewarding both from a personal and professional perspective. As one of Australia's leading community-based not for profits, we deliver programs and services for a diverse Australia,  seeking equal opportunities for the people and communities we serve.
Our teams are collaborative, diverse and focused on finding creative solutions to improve our society. To find out more about working at SSI, read through the information below.
SSI values
Our purpose at SSI is to create a world in which everyone has access to equal opportunities in life. To enable us to achieve this vision, our teams are driven by three core values.
Respect – accepting people for who they are, and treating everyone fairly and empathetically.
Accountability – being responsible for our actions, acting with integrity and honouring our commitments.
Inclusion – fostering belonging and valuing the diversity of people's lived experiences, identity, knowledge and talents.
Why work with us
We are extremely passionate about social justice and diversity, value innovation and are focussed on providing flexible and responsive services to the people we support and stakeholders. We want to work with people who are open to new ways of thinking and prepared to contribute new ideas, flexible and open to feedback, genuinely value building deep relationships and believe in our vision.
Our success is defined by the rich diversity
of our people and their alignment to our purpose."
If you are passionate about our cause, have similar values and pride yourself on working in a highly collegiate way to execute and get things done, we'd love to hear from you!
We are committed to being an Equal Opportunity Employer (EEO) employer and since we work with people from diverse cultural and social backgrounds with varied life experiences, physical abilities and skills we encourage applications from people of culturally and linguistically diverse backgrounds, including people from Aboriginal, Torres Strait Island heritage and people with lived experience of disability.
We also strongly believe in protecting the safety and wellbeing of children and vulnerable communities and take child protection very seriously.
SSI is a Disability Confident Recruiter, and we can support you with personalisation and reasonable adjustments in the recruitment process as required. For any reasonable adjustments please contact us via email at talent@ssi.org.au or call us on 0401750004.
All employees will undergo a National Police Clearance and a Working with Children Check as a condition of employment. We are fast growing and growth leads to opportunity. In return for your hard work and commitment, we'll provide opportunities for you to learn, develop and grow, and to do work that makes a genuine difference in our community.
FAQs
Why should I join the SSI Talent Community?
Joining our Talent Community means you are expressing an interest in working for us in the future and we can search your profile. The SSI Talent Community is the first place we check when we have a position to recruit. A well-written and informed profile means that you stand out and may go straight to the top of our list of candidates. Be honest and detailed so we can quickly evaluate your profile and CV. Join our SSI Talent Community.
How do I know that my application has been received?
There are a few ways to check your application has been received:
Click on the job in the list of vacancies on our careers site. If you have applied, it will tell you the date your application for this job was submitted or if you have set up your profile to allow us to communicate with you via SMS, you will receive an SMS confirming that your application as been received.
I have submitted my application, but how do I upload a new CV?
Login to your profile and upload your new CV. We will be notified once this is updated.
Can I apply for the same job twice?
There's no need. Once you've created your profile, you're part of our Talent Community. You will be notified of future available roles and be given the opportunity to apply if you wish.
I can't find anything I am interested in at the moment. Can I send my CV somewhere so that I can be considered for future roles?
Even better… simply join our Talent Community . We can easily get in touch once you create a detailed profile and uploaded your CV. Joining our community puts you first in line when an opportunity arises that suits your skills and experience.
How long after submitting my application will I hear from SSI?
We aim to respond to you as quickly as possible and you will hear from us as soon as there is an update on your application.