Armidale's First Nations artists in the spotlight at free NAIDOC exhibition
A collaborative exhibition showcasing the rich cultural heritage and artistic expressions of Armidale's First Nations community is set to kick off during New England's 2023 NAIDOC Week celebration, on Saturday 2 September.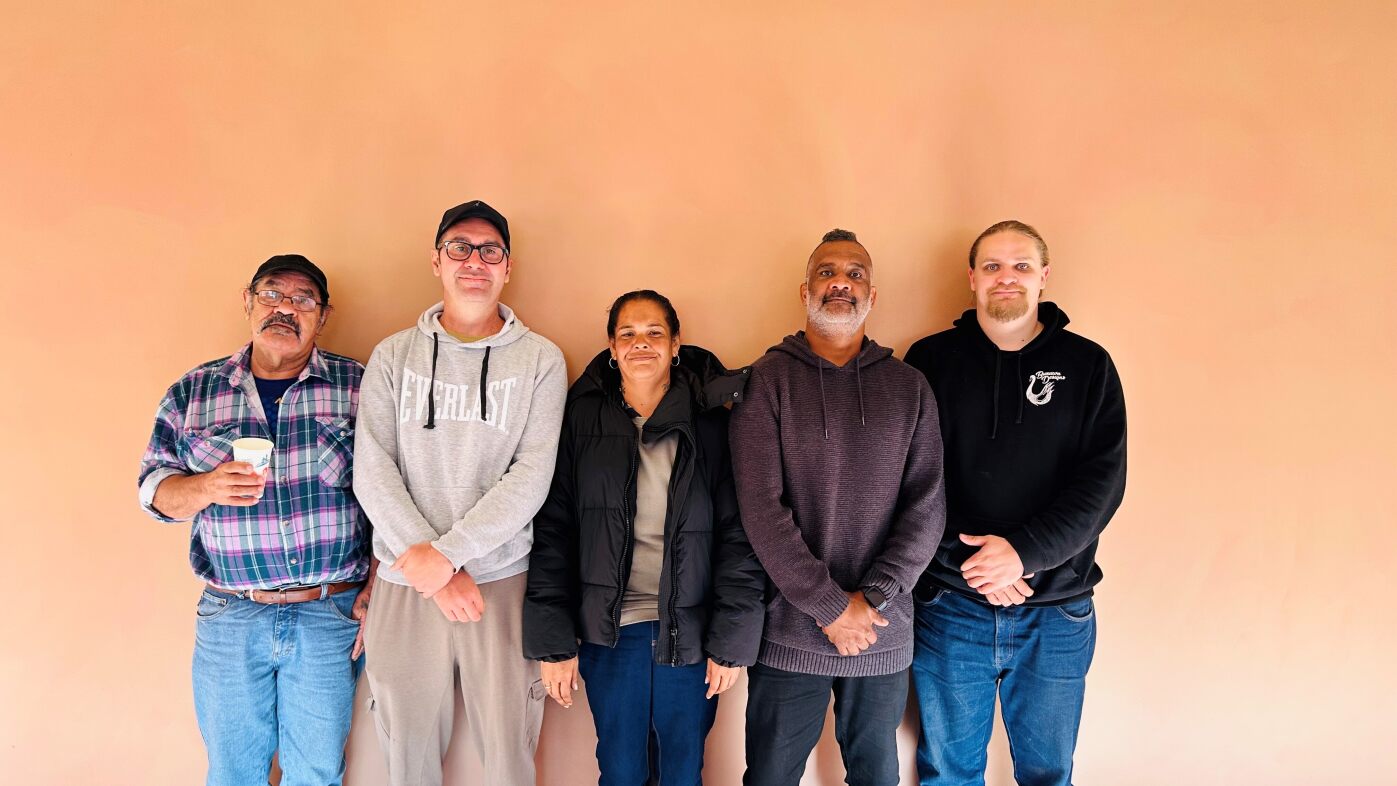 Eight First Nations artists from the New England region will feature their work in the month-long 'Our Elders' exhibition, which is led by the Armidale and Region Aboriginal Cultural Centre and Keeping Place (ACCKP), in collaboration with small business support program, Ignite, and non-profit SSI's Arts and Culture program.
One of the featured creatives, Gomeroi artist, Adam Spencer, credits his late mother as one of his biggest influences.
"All my artworks are inspired by my mother. Her art, in all mediums, depict traditional symbolism and motifs inspired by the traditional Gomeroi style. My pieces would not be possible without the knowledge I've learnt from my elders," he said.
Join the celebration:
All are welcome to join this free, family-friendly event.
· Date: Saturday, 2 September 2023
· Time: 10:00 AM to 3:00 PM (Opening proceedings between 10:00 AM and 11:00 AM)
· Location: The Armidale and Region Aboriginal Cultural Centre and Keeping Place, 96-104 Kentucky Street, Armidale NSW
If you are interested in attending or covering the event, please contact Alicia Chapple (achapple@ssi.org.au, 0432 807 816).
---
ACCKP Managing Director Rose Lovelock said the event would unify the inspiring contributions of emerging artists with the newly refurbished cultural centre.
"This event will showcase not only the budding entrepreneurs and their skills, but it will also be an opportunity to welcome the community to a centre that is focused on improving economic participation and job opportunities for Aboriginal people," Ms Lovelock said.
Maggie Cairns, SSI Ignite Program Lead, said Ignite's commitment to cultivating entrepreneurship and driving economic participation within First Nations-owned enterprises in the Armidale region aligned with the ACCKP's initiative to cultivate local talents.
"Through offering culturally responsive business support in a collaborative way, Ignite is ensuring that all artists have the opportunity to realise their full potential," Ms Cairns said.
Facilitated by funding from NSW Aboriginal Affairs, the Ignite program in Armidale has achieved many milestones throughout 2023.
About Ignite:
Ignite® Small Business Start-ups is an SSI social enterprise. Ignite facilitates small business creation for people who experience barriers to accessing mainstream support. We work with people from a CALD, migrant or refugee background, for people with disability, for Aboriginal and Torres Strait Islander people, and for other groups experiencing intersectional barriers to exploring business. Our Ignite®, IgniteAbility®, and IgniteFirst programs are proven models that walk alongside clients building capacity, providing mentorship, and developing networks around the passionate entrepreneur.
About SSI:
Settlement Services International (SSI) delivers a range of human services that connect individuals, families, and children from diverse backgrounds with opportunities – including settlement support, disability programs, community engagement initiatives and training and employment pathways. At the heart of everything we do is a drive for equality, empathy, and celebration of every individual.
In 2014, SSI established a new and innovative Arts & Culture program inspired by the belief that everyone deserves the opportunity to develop their creative potential and participate meaningfully in the cultural life of a community— no matter where they come from, what language they speak, or their level of ability.
About ACCKP:
The Armidale and Region Aboriginal Cultural Centre and Keeping Place is a place of cultural awareness and cross-cultural learning committed to preserving culture history and advancing cultural excellence. It's refurbishment with additional meeting space and a retail venue continues to grow the Centre as a major tourist destination and a meeting place for local community groups and service providers.
---
Media enquiries:
Alicia Chapple, Marketing and Communications Manager, SSI M: 0432 807 816 E: achapple@ssi.org.au
On the day contact:
Lindsay Frangs, Ignite Enterprise Manager
M: 0403 198 050