Billion Dollar Benefit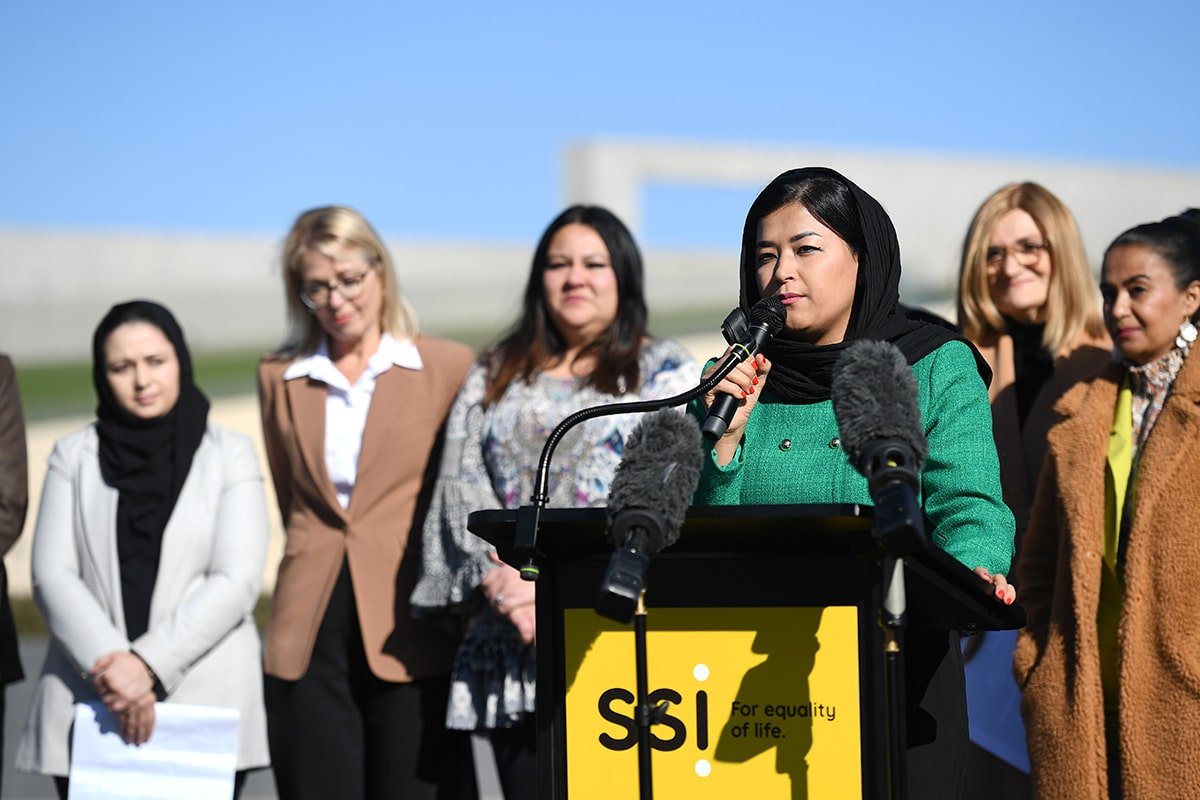 During Refugee Week 2023, we launched 'The Billion Dollar Benefit'; with our partners, a report that presents a roadmap for unleashing the economic potential of refugees and migrants.
This roadmap recommends five barrier-breaking solutions to implement by 2025 to tap into the proven technical expertise and experience of refugees and migrants. Implementing these solutions can add billions to the Australian economy and plug critical skills gaps, while also providing sustainable employment pathways for newcomers. It's a winning triple dividend.
This report is based on the insights and views of more than 50 experts who attended the Refugee and Migrant Skills and Jobs Summit held at Parliament House in March 2023. Importantly it also consulted various refugees and migrants to incorporate lived experience into the recommendations.
We launched the roadmap at World Refugee Day Fair in Canberra on June 20.
Downloads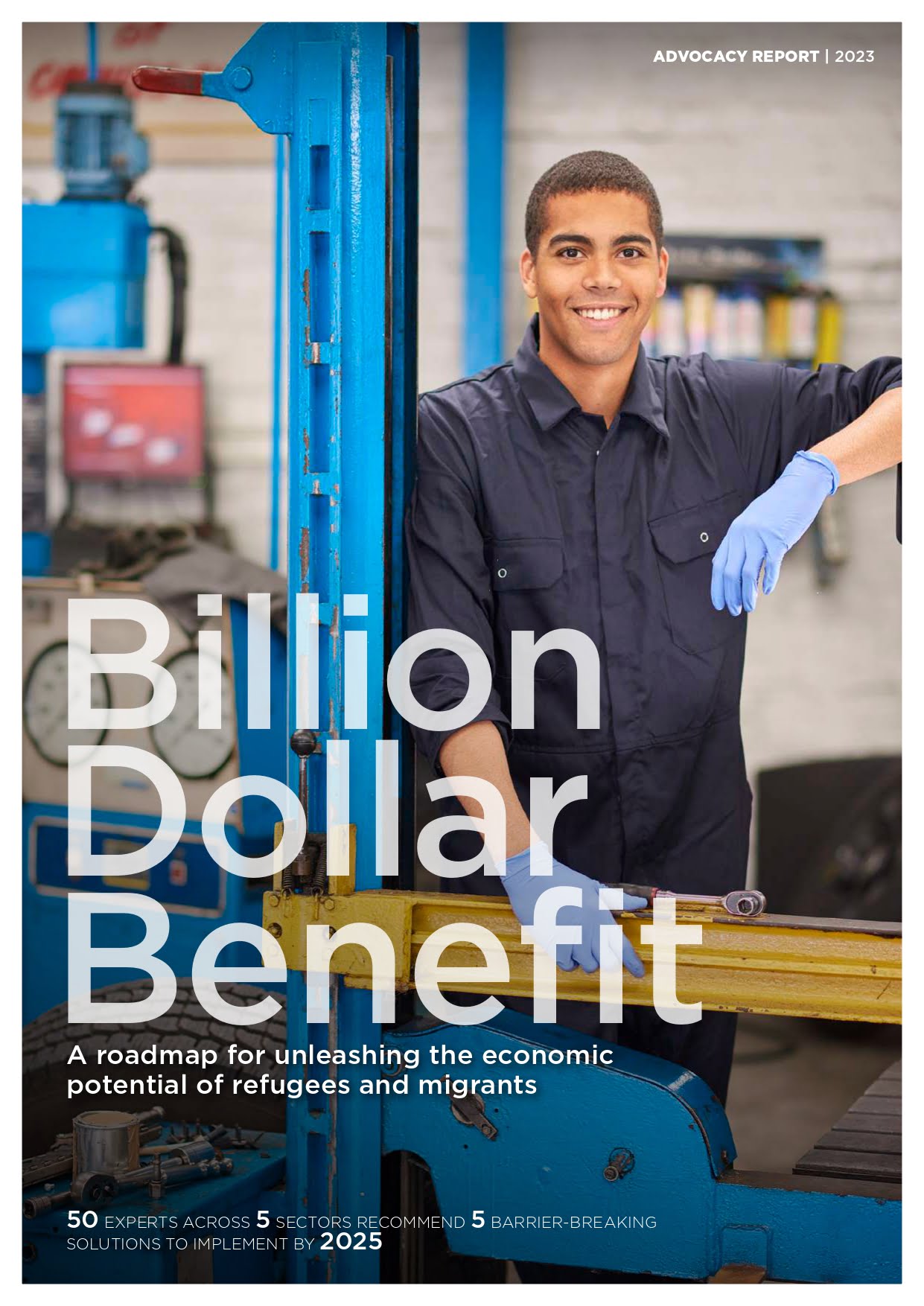 Billion Dollar Benefit Report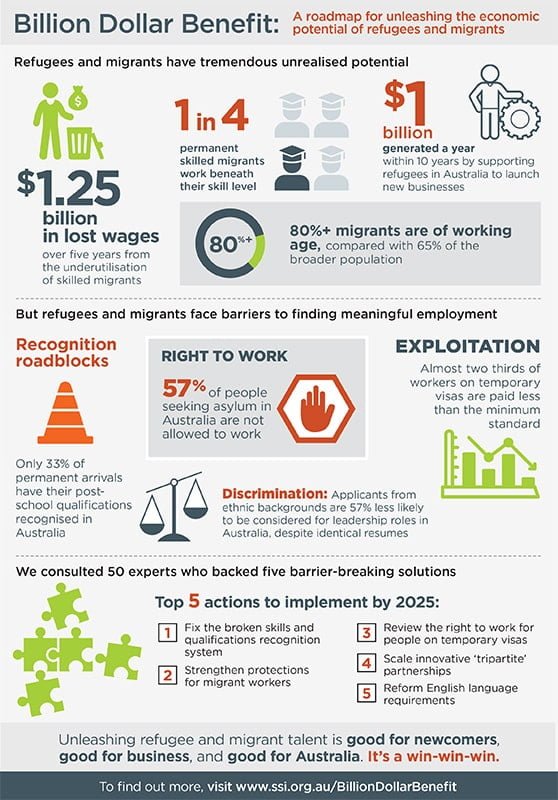 Billion Dollar Benefit Flyer