Summary of Evaluation of CultureReady 
CultureReady is a series of training sessions designed to build the capacity and capability of National Disability Insurance Scheme (NDIS) service providers to deliver quality culturally responsive disability support to participants from CALD backgrounds.
SSI was contracted to deliver CultureReady by the Jobs and Market Fund (JMF) in early 2020. The JMF is an initiative of the Australian Government's Department of Social Services (DSS), designed to support the growth of the NDIS market and workforce.
Download report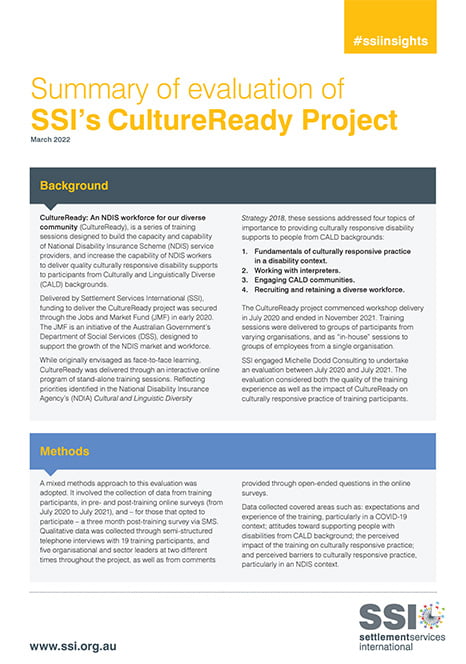 Summary of Evaluation of CultureReady