Iranian beautician launches her own business, thanks to Ignite
Great brows don't happen by chance, they happen by appointment! This could well be the catchline of Mary Logan's fledgling business, Mary Logan Beauty.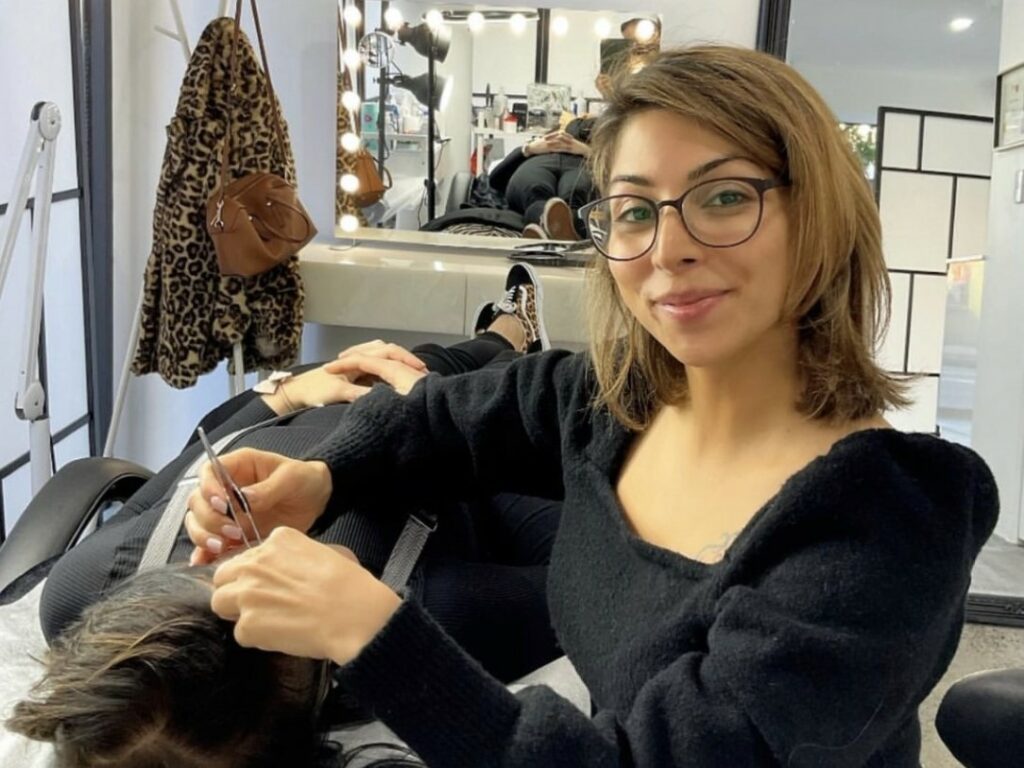 Iranian born Mary began styling the eyebrows of family members as a young teenager. Her love of all things hair and beauty soon led to a job in the industry at age 19.
Many years later, after fleeing to Australia from Iran to escape persecution, it made sense to try to get work in the same industry.
Yet because her skills and experience were not recognised here, a problem many migrants and refugees face, Mary had to start from scratch, doing the work of an apprentice in a hair salon while she studied to get locally recognised qualifications.
"It wasn't easy to get a job," Mary recalled. "I had learnt a bit of English but the accent and the idioms were different from the book language.
"No-one talked clearly and there were so many different accents that I was confused. And all of the salons had different tools.
"So after all this experience I had in my country – 15 years – I started washing hair again. It was enjoyable but at the same time, challenging."
While finishing her studies in skincare and beauty at Ella Bache College, Mary started doing make-up for clients as well as hair washing, which involved tidying the eyebrows.
"I realised I have some talent here," said Mary. "I did the eyebrows in a different way and a nice shape. I saw that I had some detailed skills that other people don't have.
"I found that eyebrows were something unique that I could do."
But as she was studying, learning English, and watching her daughter grow up, she realised over time that she wanted to take her eyebrow and beauty ambitions further to provide a better future for her family.
This, plus an experience of racism at one of her workplaces, was the catalyst she needed to venture out on her own as a beauty and eyebrow specialist. She found she could get support from the Ignite Small Business Start-Ups program, run by SSI.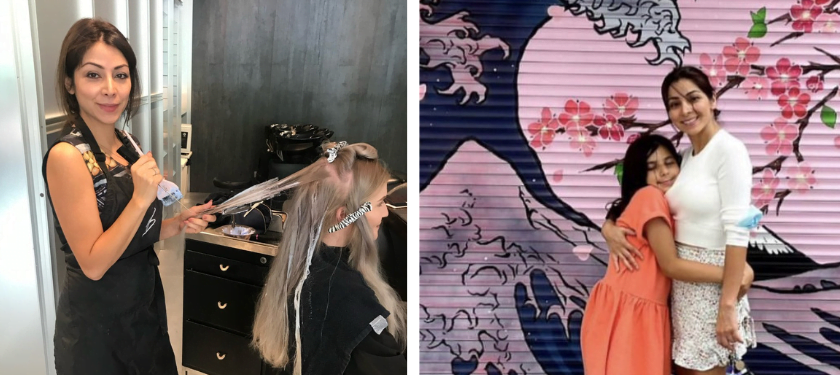 She met Natalia from SSI's Ignite Small Business Start-Ups program in 2021, and later worked with another mentor, Jenny-Jane.
"I came up with a big plan with Natalia and Jenny, and they went step by step with me," said Mary.
"They helped me rent a place, manage my income and provide me experience in my business as I'd never had a business in Australia.
"They helped me find the best logo and branding, they helped me with cashflow, business and financial advice. They helped me understand business law in Australia as it wasn't written anywhere to find out."
Mary's entrepreneurial journey has not been easy. The COVID pandemic devasted her business for five months, on top of the typical struggles of a new small business.
"There were times when I could cry and think, what a silly decision I made, it's too risky!
"But I am so glad I started from scratch. I am getting so many good clients, saving so many eyebrows, making people happy."
For Mary, your eyebrows are her art.
"It is really enjoyable for me, it gives me so much pleasure," said Mary. "The best time in my job is when I give customers the mirror at the end, and they are 'wow, I've never in my life had these beautiful eyebrows'!"
2022 has been an easier year, and Mary is grateful for the support of Ignite and SSI.
"They work from the heart to help people," Mary said.
"It is not just a service they provide to a customer, they are like a family member. They care about everything you have, they give you so much energy and I definitely highly recommend Ignite to anyone who needs help.
"Although sometimes I think, no I won't tell anyone about them," Mary said, "because they will get busy and won't have time for me!"
You can visit Mary at her Chippendale salon, Mary Logan Beauty. To find out more about the Ignite program, visit their website.