Pilot program helps Ellen get job ready
Many young adults struggle to define their career aspirations and educational goals, but Ellen Brant has found guidance and support in a new pilot program by SSI's Local Area Coordination (LAC) program.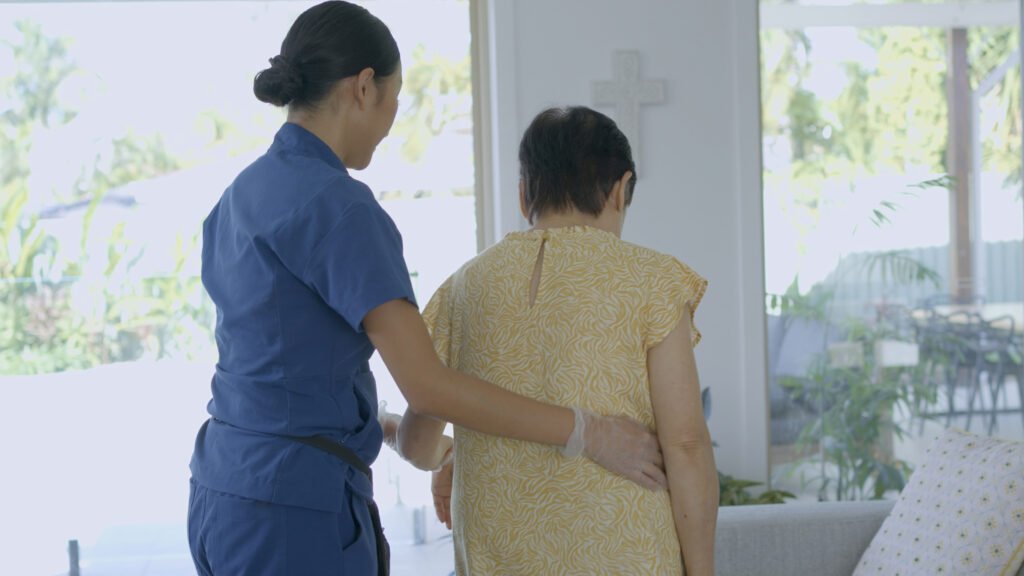 Ellen, a 25-year-old woman who has a mild intellectual disability that impacts her learning, is supported by SSI's LAC program. The program helps NDIS participants navigate the NDIS with confidence, with coordinators who work with participants to create, implement, and review their NDIS plans.  
It was through her Local Area Coordinator, Sean Chivers, that Ellen was introduced to SSI LAC's new pilot employment program. The program aims to empower people with disabilities through work-readiness training and goal setting help, by and offering regular check-ins and ongoing support to help them achieve their employment goals.  
A starting point for the pair was to identify Ellen's key strengths. Having previously studied early childhood, diet and nutrition, and creative arts, Ellen has worked closely with Sean to explore work opportunities that consider her passions and skills.  
Based on her caring nature and love for animals, Ellen and Sean identified three areas of interest – working with the elderly, working at a veterinarian, and dog walking. With Ellen's strengths and interests at the forefront, Sean has helped Ellen to consider the practicalities of employment to narrow down the most suitable employment options.  
"We had to discuss different things like, 'Are you staying local or are you happy to commit to travel?' She was also doing uni at the time, so we also had to factor that into the planning," Sean says.  
"Ellen doesn't drive currently, so we looked for places near train stops." 
Together, Ellen and Sean have worked through every step of Ellen's job search. Sean has helped Ellen to improve her resume and shown her how to write different cover letters for jobs and volunteering opportunities. Ellen then searched through job ads and did some interview practice. 
Sean's support has proven to be crucial in Ellen's employment journey.  
"Sean's great. The help from Sean is really good. I don't think I could've done anything without Sean," Ellen says.  
"Each week, Sean would check in to see if I've found any jobs and talk through it with me," she says. 
Soon, an opportunity at a nursing home was identified and Ellen was confident and prepared to apply. This led to an informal interview and an offer of a voluntary placement one day a week.  
Three weeks in, and Ellen is already learning and growing.  
As part of the employment pilot program, Sean regularly checked in with Ellen to discuss what is and isn't working and to identify any changes that could be made to help her achieve her work goals – something Ellen values and appreciates. 
"Ellen has also been able to further develop her communication and time management skills throughout the employment pilot," says Sean. 
For Ellen, her role at the nursing home is just a starting point in what she is confident will be a rewarding journey towards meaningful employment. She is determined to use her new skills to take on new challenges, whether in the aged care industry or not, and looks forward to continuing to work with Sean.  
"The process was good, and like I said, I wouldn't have been able to do it without Sean," says Ellen. 
The LAC pilot employment program has successfully completed its six-month run, and the valuable outcomes and learnings from this initiative will guide and enhance the future support provided to people with disabilities to achieve their employment goals through their NDIS plans. 
SSI is partnered with the National Disability Insurance Agency (NDIA) to deliver LAC services in NSW. As an LAC provider, SSI supports people aged 7 – 64 to access the National Disability Insurance Scheme (NDIS) and other mainstream services in the community. For more information and to find out if you're eligible for NDIS support visit the Local Area Coordination section of our website.