From refugee to cultural bridge: Sudanese-born Jok supports diverse communities in Australia by leveraging her own journey
When Jok-Babott sought refuge in Australia over 20 years ago, she confronted the daunting task of learning a new language and navigating unfamiliar systems and cultures. Today, Jok leverages her own experiences and skills to provide the support she wishes she'd had as a newcomer.
Jok-Babott first landed in Australia in 1998 amid the turmoil of the civil war in Sudan.
Arriving in the new country, Jok encountered challenges in settling down due to language barriers since her native language was Arabic. Grasping the complexities of the Australian legal, health, and educational systems added further difficulties to her settlement journey.
Above all, she missed her family and friends back home, "Leaving everything behind and starting anew was challenging."
Motivated by her personal experiences, Jok wanted to devote her career to supporting individuals from culturally and linguistically diverse (CALD) backgrounds. To achieve this goal, Jok learnt English and pursued her studies by enrolling in a Diploma in Community Services.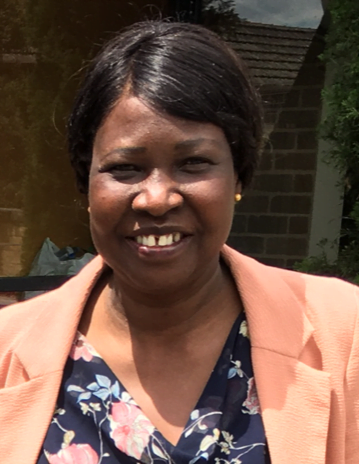 Her next step was to volunteer at SSI, a not-for-profit organisation providing social services to diverse communities. After completing her studies, Jok joined SSI's Multicultural Support Workforce, a unique team of 215 skilled professionals from 35 linguistic backgrounds who offer services to Australian organisations seeking to create deeper connections with community and clients to drive better outcomes.
She has been embracing her role as a 'Multicultural Support Officer' at SSI for the last seven years. In her role, Jok works with various not-for-profits, businesses, and organisations that serve CALD individuals and communities. Her support helps their clients to engage more effectively with the services offered to them.
"If the client is an Arabic speaker but the case manager doesn't have an Arabic background, there is often going to be information missing between them. I help fill in the missing information for the client," she said.
Jok used her project with NSW Refugee Health Service as an example of how she supports newly arrived refugee clients.
"When the client needs a general health check-up or blood tests, for example, I do everything from picking them up, providing in-language information, keeping them updated with emails and phone calls along the way," Jok explained.
She also revealed that many migrants and newcomers feel hesitant when scheduling appointments and accessing services.
"Even if the case manager tries to explain a process step-by-step, the client often lacks assurance. When providing support, I communicate to them, in-language and respecting their culture, the reasons and importance of them being there. This helps them feel more comfortable, allowing them to be more open to the services," Jok said.
Jok clarified that the support she offers as a cultural officer is distinct from that of an interpreter.
"Having built shared experience and rapport, cultural officers build a relationship of trust and understanding with the client, making them more likely to be responsive and share information," Jok explained.
Jok also pointed to the stark reality that many refugees and newcomers arrive with a history of trauma, having experienced war zones, loss of friends and family members, or leaving loved ones behind.
"When I tell my clients about my personal story as a refugee and of my own struggles, they automatically feel they are not alone in their struggle," Jok said.
With this level of in-culture care, clients feel less isolated and gain a sense of being genuinely supported, which helps them build trust with their case managers and become more open, empowering them to progress further in their settlement journey.
Reflecting on her own experiences, Jok stressed the significance of culturally sensitive support in enhancing people's outcomes, bridging gaps between organisations and the communities they serve – to ultimately, create happier customers.
"This service removes misunderstanding, whether it's between an organisation's workforce, between an employee and customer, or with a client, to create a familiar and comfortable experience that makes clients feel at ease."
Jok is one of the available 215 cultural officers in SSI's Multicultural Support Workforce who can assist your not-for-profit, business, or organisation in embracing multiculturalism and fostering better connections and outcomes for diverse clients, communities, or employees.
You can also access a range of diverse talent pools within this workforce which can be booked to assist you during periods of high demand and to temporarily fill vacant positions. Organisations are currently leveraging Jok's case management and administration qualifications and skills to address their staffing needs.
To learn more, please visit SSI's website and fill in the form to get in contact.
Read the original article on Third Sector here.