Finding a job and a community voice
When Waseemunnisa Syed was invited to an SSI organised Community Voice consultation session for Urdu speaking people, she was initially reluctant.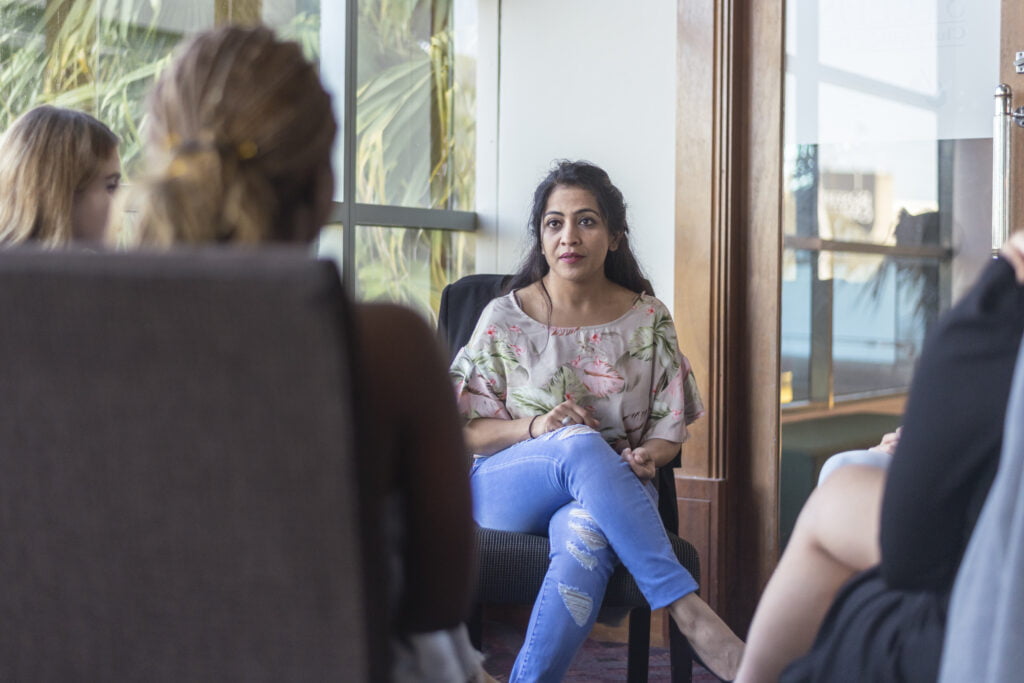 As a mother of a child with a disability, and having been supported by SSI's Local Area Coordination (LAC) program, she felt she already had sufficient knowledge of the National Disability Insurance Scheme (NDIS). 
However, this session was different. SSI's Community Voice consultation sessions are designed to explore a specific demographic group's vision for their community to inform community development initiatives. SSI conducts localised sessions with typically hard to reach communities, including Culturally and Linguistically Diverse (CALD), and gender and sexually diverse communities.  
The Urdu Community Voice session that Mrs Syed attended turned out to be valuable for her personally, as well as for her community.   
Mrs Syed felt she was able to openly share her story in the session about her experience of raising a child with disability.   
"I totally enjoyed it because I could talk my heart out there and discuss about what it was like as a carer for a special needs kid.  I was the person in the group who had the most experience with a child [who has a disability].  
So afterwards, Mrs Syed realised she had something to offer and something to say as an advocate for people with disability in the Urdu speaking community.  
SSI's LAC team connected her with the SSI Group's Multicultural Peer Network, a peer support group for people with a lived experience of disability.  
She now works part time running the group, hosting discussions across five key topics: self-advocacy, volunteering, employment, the NDIA and circles of support. 
"Being part of the CALD community, I know how hard it can be for parents to accept that their child has a disability," she said. 
"Our focus is getting the acknowledgement and the information out to the CALD communities that the NDIS exists. 
"I tell people that you've been chosen to take care of this special child and the government is there to help you provide all the support and the therapies and everything the child needs." 
Mrs Syed has been in the role for about six months now, and says the best part is connecting other local parents with the NDIS and local support services. 
"It's about bringing knowledge and information into the community you know, because I come from the same community and I know how much I've struggled. 
"It's not only a struggle to accept what you have been gifted with, but also a struggle to face the people around you who keep judging you and who keep questioning you," she said.  
The Multicultural Peer Network's Urdu speaking group, meets weekly and is for people with disability as well as those who are caring for someone with disability.  
For more information, visit: Multicultural Peer Network. 
To find out more about the SSI LAC's initiatives in the community and learn about upcoming Community Voice consultations, visit the LAC Community Portal.