Building purposeful community connections through multicultural experts 
Maria Gonzalez's experiences of migrating to Australia ignited her passion to lead a team dedicated to bridging gaps between Australian organisations and multicultural communities.
Maria's journey of adapting to a new country did not go as smoothly as she had initially planned.
"Everything is very different when you are a newcomer. Your support system, family and friends are left behind. You worry about the big and important changes but also about the small logistic details," she said.
After three years in Australia, Maria began working at SSI, a not-for-profit supporting diverse communities. Today, she leads the Multicultural Support Workforce, a unique team of over 215  cultural support professionals from more than 35 different countries.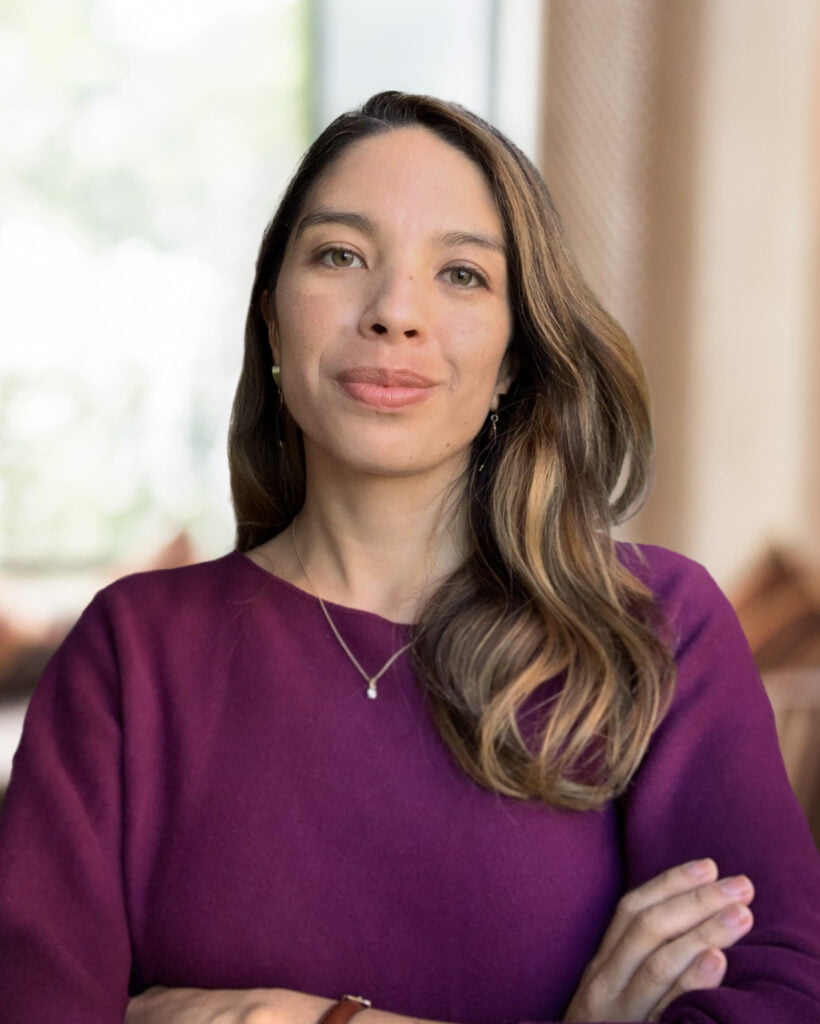 Together, they leverage their combined language skills, prior working experience and cultural knowledge to increase multicultural capabilities in Australian organisations to increase the impact they have in the communities they serve.
In practice, this means organisations such as business and community organisations can book Multicultural Support Officers to improve the service experience of their clients by embracing diversity more effectively and catering to the needs of their culturally diverse customers, communities, and staff, as well as reach new customers.
"This service was born when we saw the value of having individuals from diverse cultural backgrounds and lived refugee and migrant experiences provide linguistic and cultural assistance within SSI's own services and programs," Maria explained.
"We wanted to extend these benefits to other organisations, businesses, and not-for-profits, helping them engage better with their multicultural communities."
Building independence
SSI's Multicultural Support Officers are trained to assist individuals and families in a way that respects their agency, builds capacity and independence.
Maria said, "As part of our service, we often encounter people who have been in Australia for several years and they haven't learnt or improved their English because they found their cultural community. Once they found this comfort zone they may depend on their closer circle for interactions and accessing services."
She explained that many miss out on opportunities to embrace Australia as a multicultural and accepting nation due to a lack of initial support in helping them engage with the wider community.
"Our long-term focus is about improving social inclusion of diverse individuals and communities through cultural bridging services that support their learning process while they grow, participate and also contribute from their unique value", she said.
Cultural support for individuals and beyond 
Beyond pairing a client with the support that matches their circumstance and cultural background, the Multicultural Support Officers are also equipped to co-design and facilitate more inclusive and effective projects or services.
"If you serve a community with specific religious, cultural, or linguistic backgrounds, making decisions solely based on your own knowledge or experience without thorough consultation may lead to incorrect assumptions," Maria said.
Maria pointed out that while you may be empathetic, your ability to engage with individuals or families from different backgrounds is limited.
"The key to delivering culturally responsive and effective outcomes comes from being aware to ask the question, 'Am I the right person to determine this? How can I guarantee this would be culturally safe?'. It takes someone with cultural expertise and specific training who can avoid bias and really create the bridge to expand your understanding of what is needed for a certain cultural community," she said.
"By bringing the voice of the community itself, you can have a client-centred approach and develop community-led practices to fulfil their needs in a culturally appropriate way. This approach works both at individual and organisational level."
SSI's Multicultural Support Workforce is available to help not-for-profits, businesses, or governments fully embrace multiculturalism and build stronger connections and outcomes for diverse clients, customers, or employees. To learn more, please visit SSI's website and fill in the form to get in contact.