From the CEO: Refreshing our brand to reflect our evolving purpose
SSI's brand – our image and visual identity – traces its roots back to where we began in 2000, as a small settlement agency supporting refugees in Sydney. Fast forward to today, we are a national not-for-profit organisation that offers a diverse range of human services and promotes equal opportunities for all.
I'm pleased to share with you that SSI has updated its brand to better reflect the breadth and depth of the work we do to support new arrivals, local communities, individuals, families and children.
Our purpose remains the same: we're the same people, offering the same dedicated support to create a world in which everyone has an equal opportunity to achieve their potential in life.
We've simply updated our brand, including a new logo and tagline: for equality of life. We all strive for a better quality of life. At SSI, we believe this is possible when we seek a better 'equality' of life.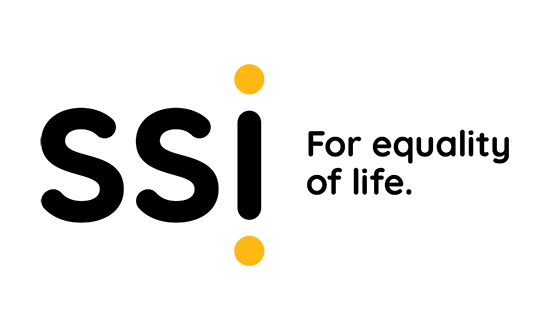 This brand refresh was spearheaded by our in-house marketing and communications team and relied on the efforts of staff across the organisation, who pitched in to ensure that our external identity reflected the way we felt and spoke about ourselves internally.
When we began life, 'Settlement Services International' did just that: settlement. But over time, we've relied more and more on the moniker 'SSI' to represent the breadth of our work — from foster care to employment services to disability support to international advocacy and more.
This is reflected in our new logo.
This refresh also brings SSI's brands under one logo, including Access Community Services, which merged with SSI in 2018. We've always shared the same purpose – now we share the same branding. The change reflects a new chapter in our story.
As a whole, our refreshed brand more accurately represents SSI's service range, impact and purpose as a national organisation, while staying committed to place-based delivery of services to local communities.
We offer human services that connect people with opportunity, engage with the community and support people through lived experience. We are committed to contributing to our sector globally through policy, advocacy, capacity building and the development of strong partnerships internationally.
At the heart of our organisation is a drive for equality, empathy, and celebration of every individual.
We're excited to now have a brand identity that reflects our evolving purpose and the rich, diverse identity of our people, partners and community.