What we've done at SSI to progress gender equality in the last 12 months
International Women's Day is a global celebration that has become a focal point in the women's rights movement. It offers an opportunity to reflect on successes that have helped to advance gender equality. Here's what we've been doing at SSI to progress women's rights over the last 12 months.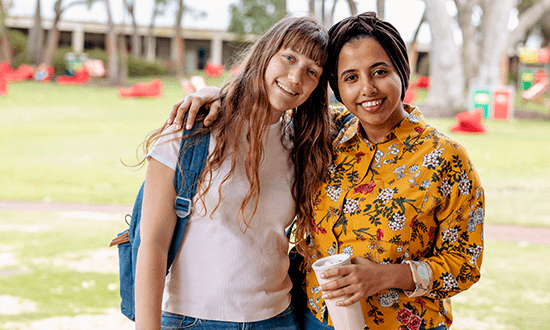 SSI has a strong focus on gender equality, with our efforts guided by a Women and Girls Strategic Plan. This unique document targets all women employed and supported by SSI. The plan has a particular focus on women of culturally and racially marginalised(CARM) backgrounds, who make up a large proportion of our constituency.
Over the past year, we have made significant progress in improving gender equality in our community, with particular highlights including:
Launching a new women's leadership and development program with the Diversity Council of Australia and Chief Executive women to address the systemic barriers restricting CARM women's upward mobility into leadership roles in Australian organisations.
Shining a light on action needed to unlock the economic potential of migrant and refugee women through SSI-commissioned research, identifying the barriers inhibiting CARM women from making a meaningful economic contribution.
Doubling the allocation of domestic and family violence leave available to staff from five to 10 days, ahead of the government introduction of this policy, providing greater financial support for victim-survivors.
Introducing a greater focus on women to our tendering and business development work, with nine funding applications and pitches for programs and initiatives with women as the primary beneficiary.
SSI's Head of Women, Equity & DFV Dr Astrid Perry said the Women and Girls Strategic Plan provided a framework to strengthen and drive SSI's work on women in all their diversity.
"As women, we face unique challenges in our lives. We often have to work harder to achieve our goals and overcome societal and cultural barriers that are placed in our way.
"This is further magnified for CARM women, who are strong, resilient and determined but face additional barriers related to language, race and culture," she said.
"At SSI, we recognise the need to level the playing field through initiatives such as our Women and Girls Strategic Plan to ensure everyone has an equal opportunity to realise their full potential."
To connect with SSI's Women Equity and Domestic Violence team and find out how you can support this work, click here.