Syrian refugee harnesses the power of confidence to unlock career success for others
After initially living in neighbouring Iraq, Ms Razzouk arrived in Australia in April 2022 on a humanitarian visa. But with no professional network, a lack of understanding of the Australian job market, and no local driver's licence, she needed support to get back on her feet and rebuild her career in a new country. And she could not wait!
"From the moment I arrived in Australia, I wanted to start applying for jobs. I really didn't want to wait any longer because I spent four years in Iraq due to the pandemic lockdowns. I spent a lot of time waiting so when I arrived in Australia, I felt the wait was finally over."
Support and encouragement from her dedicated Refugee Employment Support Program (RESP) Employment Facilitator provided Ms Razzouk with pathways to explore employment goals, improve her resume and interview skills, attain a driver's licence, and explore short-term goals that would lead to greater employability skills.
"I was in touch with my facilitator every day asking what else I can do to learn new skills or enrol in courses. As a newcomer in Australia, I had so many questions and need a lot of information."
At the start of the job hunt, she found the Australian accent particularly challenging despite having studied English for years.
"I already knew how to express myself and engage with new people in English but during my first months, the Australian accent was a challenge. In job interviews, I would struggle to understand the interviewer as they would speak quickly, and I'd have to ask them to speak slower or repeat their questions. But day by day I got better and improved my language skills."
With SSI's support, Ms Razzouk was referred to various job opportunities, and within six months of arriving in Australia, she was offered a part-time job with IKEA working in their member and customer relations team.
"As my first local work experience, it was the first for me for everything – my first office, first team, and first manager in Australia. This experience taught me so much about the Australian workplace, and I felt supported from the start. The team trained me and arranged every small detail to help me deliver my best performance. Everything was well organised, and I never felt scared or embarrassed if I didn't know something. This surprised me a little."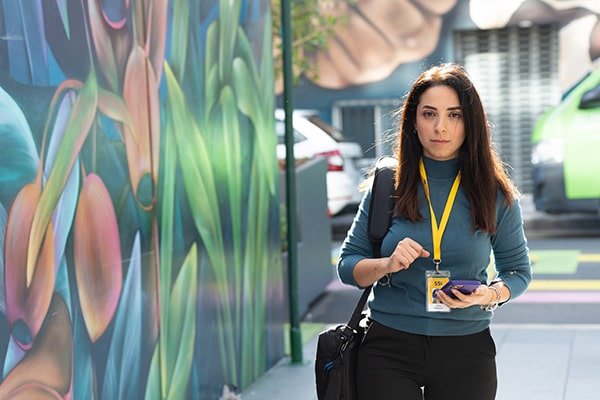 Following her first positive entry to the Australian workplace, Ms Razzouk landed a full-time position with the organisation that supported her from the start, SSI. As an intake administrator in SSI's RESP team, she now helps others achieve their career goals in their new home country. She is also planning to enrol in a course to study community services to deepen her skills in the sector and continue achieving her big career goals.
"I plan to keep building on my skills in management and administration so I can reach higher, year after year. In 1-2 years, I plan to be a supervisor and in 3-5 years, a team leader," she said.
"When it comes to my long-term goals, I could manage my own business, or even build a big training centre. Or I could have a political job or stay in the community sector. These are all different fields I could explore because of my qualifications, skills and the flexible personality and strength I have."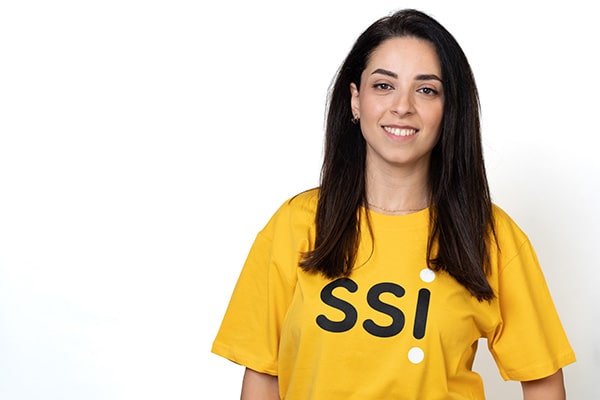 Ms Razzouk's confidence and passion are immediately evident to anyone who meets this future leader. When reflecting on this part of her character, she acknowledges her confidence is a key ingredient that's helped her achieve a lot she can be proud of today.
"The first reason for my confidence is my family who are in Syria but support me every day. Being in Australia is a personal win for me. I'm proud I was able to move on, face all the challenges I faced for all those years, and end up here," she said.
"When you live in limbo for years, and then life gives you an opportunity to realise your dreams and rebuild your life in a safe country – you will get this confidence! Because life is giving a new opportunity to rebuild the life that you want. This is the source of my confidence."