Surviving the temporary visa protection cycle: Ferah's story of resilience 
New research has quantified the devastating mental health impacts of temporary visas – something all too familiar for Iraqi-born Ferah* who, despite the challenges, has shown incredible strength and resilience in carving out a life for her and her children in Australia.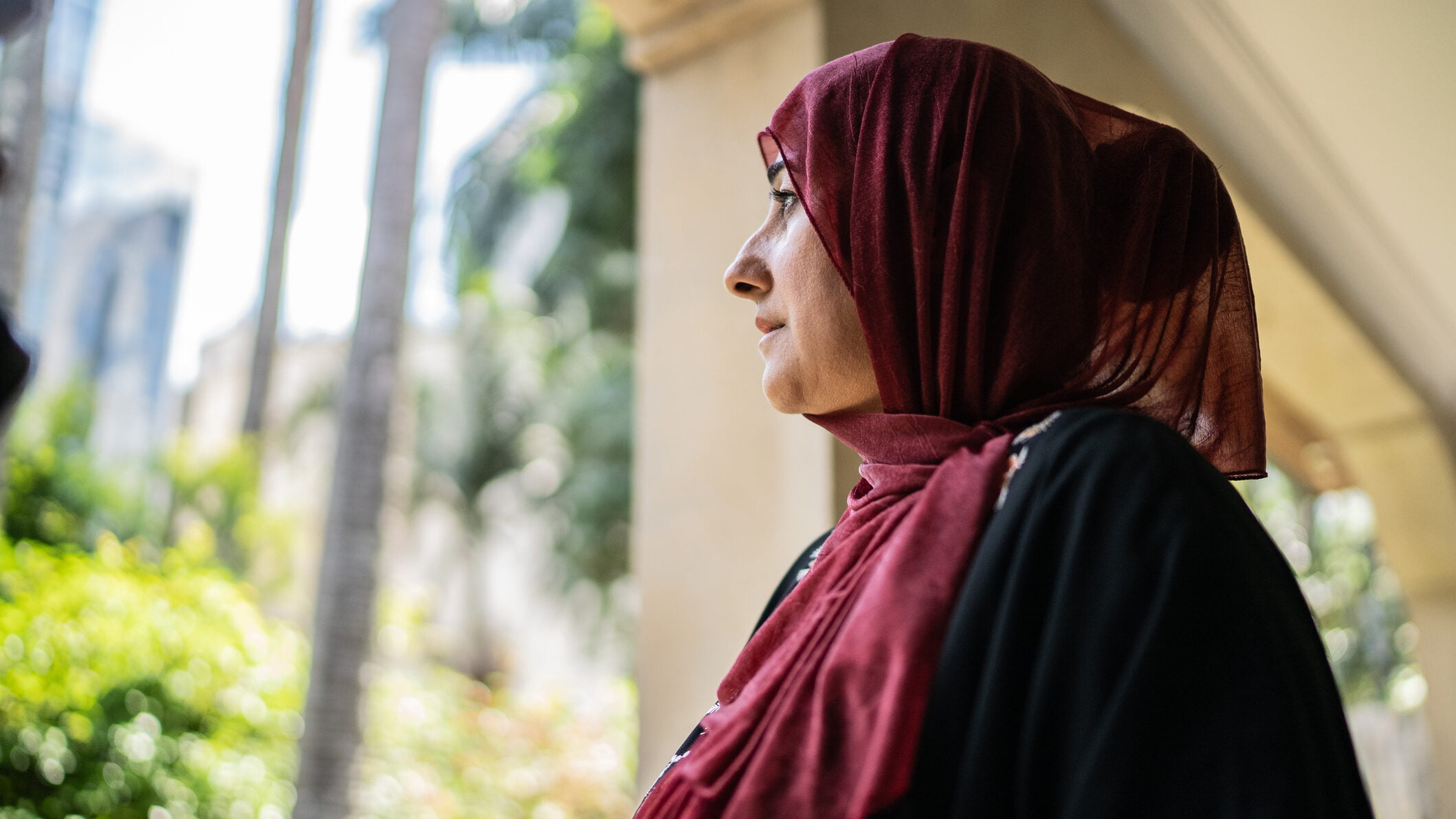 The study carried out by researchers at the University of New South Wales, in partnership with SSI and the Australian Red Cross, quantifies what refugee advocates have long argued: temporary protection does not offer benefits in terms of mental health and wellbeing to people seeking Australia's protection. 
Ferah's story speaks to the human impact of the policies that trap people awaiting a decision on their claims for protection in an endless loop. Forced to leave behind her homeland with her life under threat, Ferah and her two children survived a perilous boat journey to Australia in 2013, but due government policies of the time and their mode of arrival, they were placed on rolling temporary visas for the next decade.
"We don't have any stability. Our lives are at risk in Iraq. My mental health is always decaying, knowing that I can be kicked out of this country and returned at any time," Ferah said.
"My kids and I are all tired because of the filling out of forms, and waiting, and being told that our visa's expired. It is a circle that I don't know when I will be able to escape from it… A temporary visa is a slow death."
The Federal Government is in the process of rectifying this for thousands of refugees around Australia, opening up pathways to permanent protection for individuals and families who arrived in similar circumstances to Ferah.
Despite the challenges, Ferah is determined to provide a stable future for her two teenage sons — safe from fears of being returned to a life-threatening situation and free to access necessities like Medicare, which is particularly important for her son who lives with physical and mental health issues following a severe accident.
"Our Medicare needs to be renewed every year. So, every year we have to chase it up, go to Centrelink, follow up and do an endless effort with the department to get Medicare just for only one year. That causes lots of stress," she said.
The family is not alone in feeling the inevitable strain of their situation.
Through a survey of more than 1,000 refugees and people seeking asylum living , the UNSW research compared the mental health consequences of changing visa status, showing that any form of temporary visa is associated with worse mental health compared to permanent secure visas.
SSI CEO Violet Roumeliotis said Ferah's experience highlights the importance of the Federal Government's commitment to providing permanent protection for people living on temporary protection visas as a step in the right direction .
"Ferah has shown incredible strength and commitment to the futures of her sons in the face of unsurmountable challenges. Her resilience and fortitude are commendable, but now, she deserves the stability and security of permanent protection," she said.
"Through SSI's work supporting people on permanent and temporary protection visas, we consistently see the positive flow-on effects of gaining visa security. Improvements in refugees' mental health leads to other positive benefits in areas including employment, further education, and improved family relationships."
After 10 years of waiting, Ferah is hopeful she will gain access to some of these benefits soon.
"We have been suffering. We deserve mercy and good treatment. I hope the government will provide mercy to us," she said.
Read the research here.
*Pseudonym