NSW Government extends supports to young people in care until 21
SSI welcomes the news that the NSW Government will extend financial assistance to foster carers or people in care until the age of 21, bringing the system into line with all other states and territories.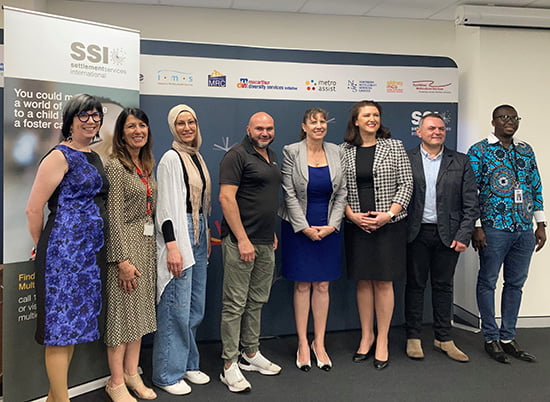 SSI believes that every child deserves to be supported into adulthood with a safe, nurturing and stable environment.
"This change ensures that young people in foster care will continue to receive that support until 21, much like any other family setting in Australia. A strong, supported start to adulthood will set up young people for better outcomes in the long term," said SSI CEO Violet Roumeliotis.
"We know that staying connected to family, community and culture can be helpful to young people's development. Maintaining a sense of belonging and connection to their ethnic background, religion and language delivers better outcomes. These connections help children to understand where they have come from and to develop their sense of belonging and identity, and will be enhanced with the extension of care," she said.
We were honoured to host Minister for Families and Communities The Hon Natasha Maclaren-Jones MLC and Member for East Hills Wendy Lindsay MP at our Bankstown office on 14 November to hear from staff and carers on why this news is so valued.
SSI foster carers Gazoin and Hana Sakalaki were there to share their experiences.
"At 18, they're not ready…our intention was, they're with us, as long as they can be with us," said Mr Sakalaki.
Mr and Mrs Sakalaki have been foster carers for over ten years and currently care for four children. One of the children left care when she turned 18 but they continue to support her and care for her informally.
SSI's Multicultural Child and Family Program (MCFP) was part of the Home Stretch campaign to extend care until 21 years.
More information on the changes is available here at the Department of Communities and Justice website.