Ignite client and fashion designer employs women in Afghanistan to bring her designs to life
Ignite client Lida Mangal created her business, Ghan Fashion, to employ women in Afghanistan to create her unique designs and help lift them from poverty.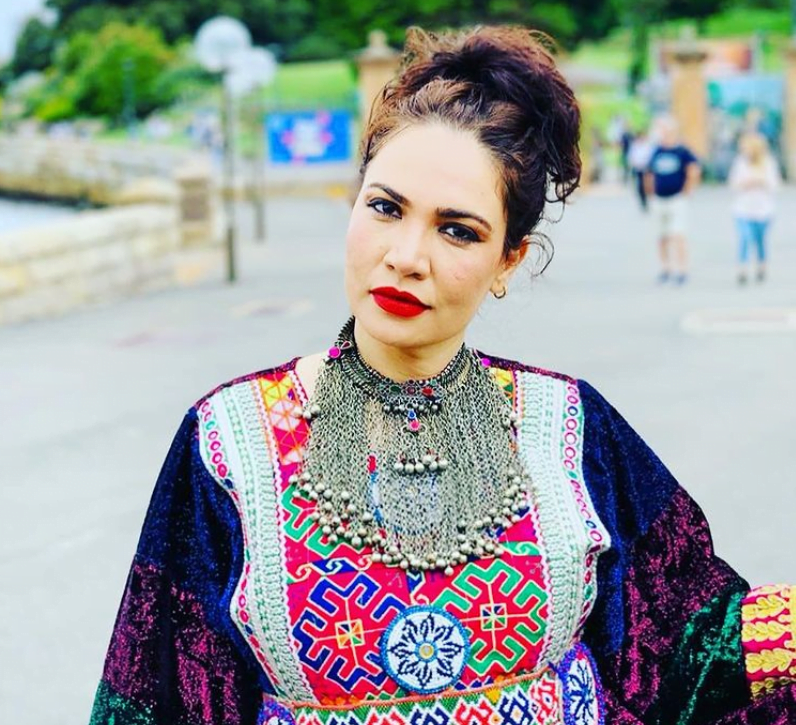 While working at a not-for-profit organisation in Pakistan, Lida ran income generation projects for refugee women, including one that saw them design and make their own clothes.
Lida wondered why the women only worked with colours like black and brown, and not more vibrant hues.
"I remember that they laughed and said, it is because we don't want to be attractive to outsiders, especially men," said Lida.
Lida was shocked. Although born in Afghanistan, her family had fled to Pakistan during the civil war, and it was here that she achieved her bachelor's degree. Her family were liberal thinkers and believed girls should be well educated.
"It really affected me," she said. "I was quite young, but I always believed in equality and that men and women are equal, so why should we feel inferior to others? It was then that I started going to the market with them to help them get colourful fabrics, and I also started advocating on their behalf.
"They started believing in colours and they started believing in themselves. Since then, I had it in my mind that I would like to be a fashion designer."
Lida later secured a scholarship to study at the University of Sydney where she attained a master's degree in e-commerce and in 2020 started her own design business, Ghan Fashion.
Her vision is to employ women in Afghanistan to source materials and sew her designs, providing them with their own income.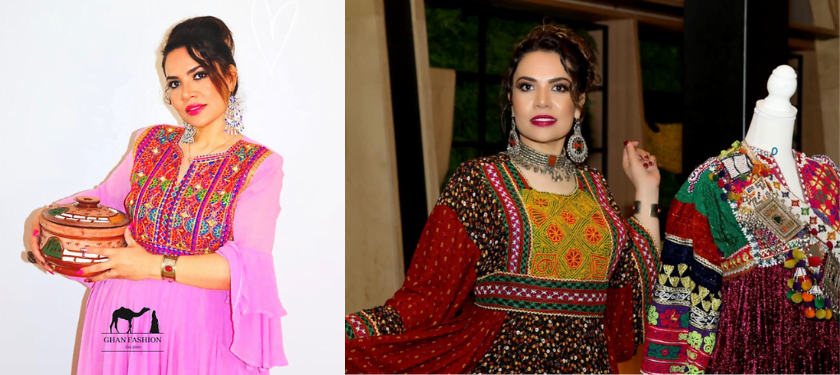 She was introduced to Ignite Small Business Start-up, an SSI social enterprise, after the first truck of stock arrived and she realised she needed advice on how to succeed in the Australian market.
"I knew I needed models, I needed a photo shoot, and a social platform," said Lida.
"I got step by step advice from Jenny-Jane, my SSI mentor, in relation to everything that was necessary for my business to succeed.
"I didn't have an accountant in the beginning. I was just using an Excel spreadsheet and she was encouraging me to have a proper system otherwise in the long run I'd get lost, which was true. It isn't about giving you theory; it is about giving you practical advice.
"My mentor is fabulous – she is always supportive, responsive and she has given me so much guidance and has helped me a lot."
The label celebrates unique and traditional Afghan clothing and traditions using lots of vibrant colours, and now has customers from around the globe.
Lida says she wants Ghan Fashion to be a place where women can directly contact a designer and order their dress of choice, knowing that their purchase is also empowering women financially and helping lift them out of poverty.
Ghan Fashion employs about 10 women in Afghanistan. Lida also donates a share of her profits directly to women and children in Afghanistan who are experiencing poverty and continues to be a strong advocate for the Afghan community both in Australia and overseas.
Lida is still in regular contact with her Ignite mentor.
Ignite Small Business Start-ups supports refugees, migrants and others from culturally and linguistically diverse communities, along with people with disability and First Nations people to establish or expand their small business.
It is a great way to achieve economic empowerment for those who may face barriers to getting a job.
So far, the program has helped establish and support more than 305 businesses.
For more information about the Ignite Small Business Start-Ups, please visit Ignite Small Business Start Ups
View the Ghan Fashion website and Instagram.