Freedom Sessions returns to showcase new sounds and diverse artistic talent
Streamed via SSI's YouTube channel, this year's two performances will take place in November as part of SSI's arts and culture program.
Along with a live performance from culturally diverse artists, audiences will be treated to behind-the-scenes, exclusive interviews that dive into the work, culture, minds and hearts of these major talents.
Event ambassador Shyamla Eswaran will be back to host the sessions. Shyamla is the founding director of South Asian fusion arts company BINDI BOSSES, a performance artist and a passionate advocate for culturally and linguistically diverse artists to be seen and heard.
Freedom Sessions origins
Freedom Sessions started in 2020 as a response to the pandemic to support culturally and linguistically diverse artists who were the hardest hit due to widespread cancellations of gigs, events and loss of income. It replaced SSI's popular live event New Beginnings Festival when it was cancelled in 2020 and 2021 due to restrictions.
By popular demand, Freedom Sessions remains a key feature of SSI's arts and cultural program today, with online events hosted annually that celebrate the artistic talent emerging from Australia's multicultural communities.
Featured artists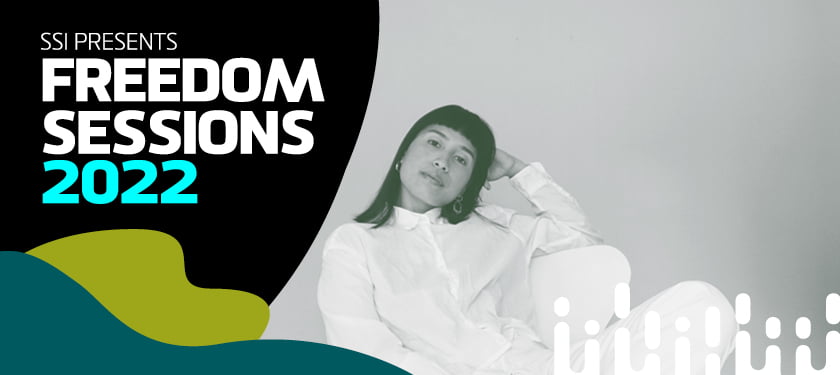 Freedom Sessions 2022 with Putrika | November 18
Jakarta-born and raised Sydney-based music producer, singer and songwriter Putrika defines her music as alt-soul electronica with multi-layered vocals and synths, percussive drums and ambient soundscapes.
Her accolades include being named Independent Artist of the Week by FBi Radio (94.5FM Sydney) earlier this year. After the success of her two singles, Monologue (2021) and Rain on Tuesday (2022), she released her first EP, Silmara and will play both singles and other tracks during the one-hour performance.
In her session the artist will chat candidly to Shyamla about her early life in Jakarta, the music and sonic influences that shaped her talents, and her journey as a producer and solo artist. The conversation will also delve into Putrika's migration experience to Australia and how exposure to the Sydney music scene has impacted her craft.
Sign up to the Facebook event for latest updates.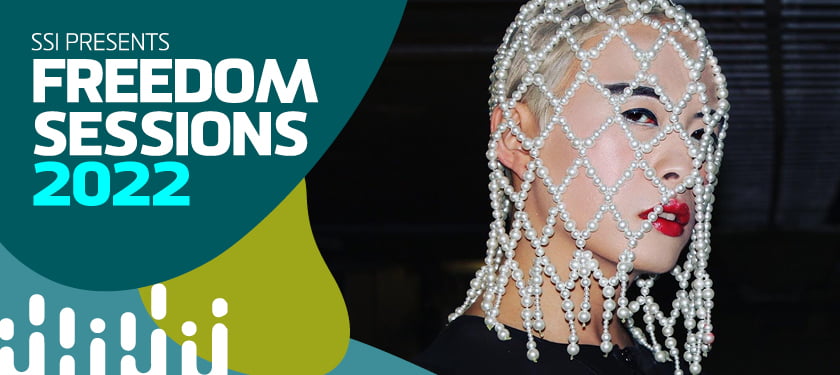 Freedom Sessions 2022 with Dyan Tai | November 25
Self-described as the Asian empress of the gay streets of Sydney, the second featured artist is Malaysian-born musician, performance artist and DJ, Dyan Tai.
Dyan Tai was recently awarded the prestigious 2021/2022 Generations Music Fellowship (by CreateNSW, Powerhouse Museum, Astral People) and shortlisted for Performance Space's Queer Development Program.
He is described as a yin and yang blend of electronic music influenced by Asian instrumentation and culture, sonically paired with his expansive androgynous lithe vocals.
Dyan Tai will perform songs including Freedom, Unholy Monkey and Nightlife Medley at his Freedom Session. In between, he'll chat to Shyamla about arriving in Australia as an international student and finding his tribe, and how he met and overcame challenges to write music in English and, eventually, to host events and radio shows.
Sign up to the Facebook event for latest updates.
How to watch Freedom Sessions 2022
These online performances are free so mark your diary now!
Freedom Sessions 2022 with Putrika
Friday, November 18 | 7-8pm AEDT | Sign up to the Facebook event for latest updates.
Freedom Sessions 2022 with Dyan Tai
Friday, November 25 | 7-8pm AEDT | Sign up to the Facebook event for latest updates.
Subscribe to SSI's YouTube channel to watch the performances.
Freedom Sessions is an SSI initiative through its arts and culture program, run in partnership with the Australian National Maritime Museum.
It's part of SSI's commitment to fostering the creativity of emerging artists and sharing their talent with the broader community.
All Freedom Sessions are crafted in collaboration with each featured artist to provide a safe platform to share their work, views and lived experience on their own terms.
SSI also invites you to the New Beginnings Festival on Saturday, January 28, 2023. The impressive lineup will feature music and dance performances and a food and crafts marketplace that all celebrate the artistic vibrancy, cultural expressions and heritage of people from our diverse communities.