Celebrating and appreciating the rich cultural diversity of Logan
In partnership with Brisbane Multicultural Arts Centre (BEMAC), the festivities included a showcase of music, poetry, dance, food, sport, arts and culture from around the world.
The World of Cultures event featured included a showcase of culture from around the world.
The event hosted Logan City Council's bid to join the Welcoming Cities initiative, which signals to the community as well as new migrants and refugees that the area's cultural diversity is appreciated and valued.
A national initiative, Welcoming Cities is about inclusivity and social cohesion. So far up to 70 areas around Australia, representing 10 million citizens, have signed up.
This means they are committed to creating communities where everyone can feel that they belong and can participate equally in social, cultural, economic and civic life.
The Queensland city of Logan is home to an increasingly diverse population, with almost 30 per cent of residents born overseas. It is also one of Australia's top ten humanitarian migrant settlement areas.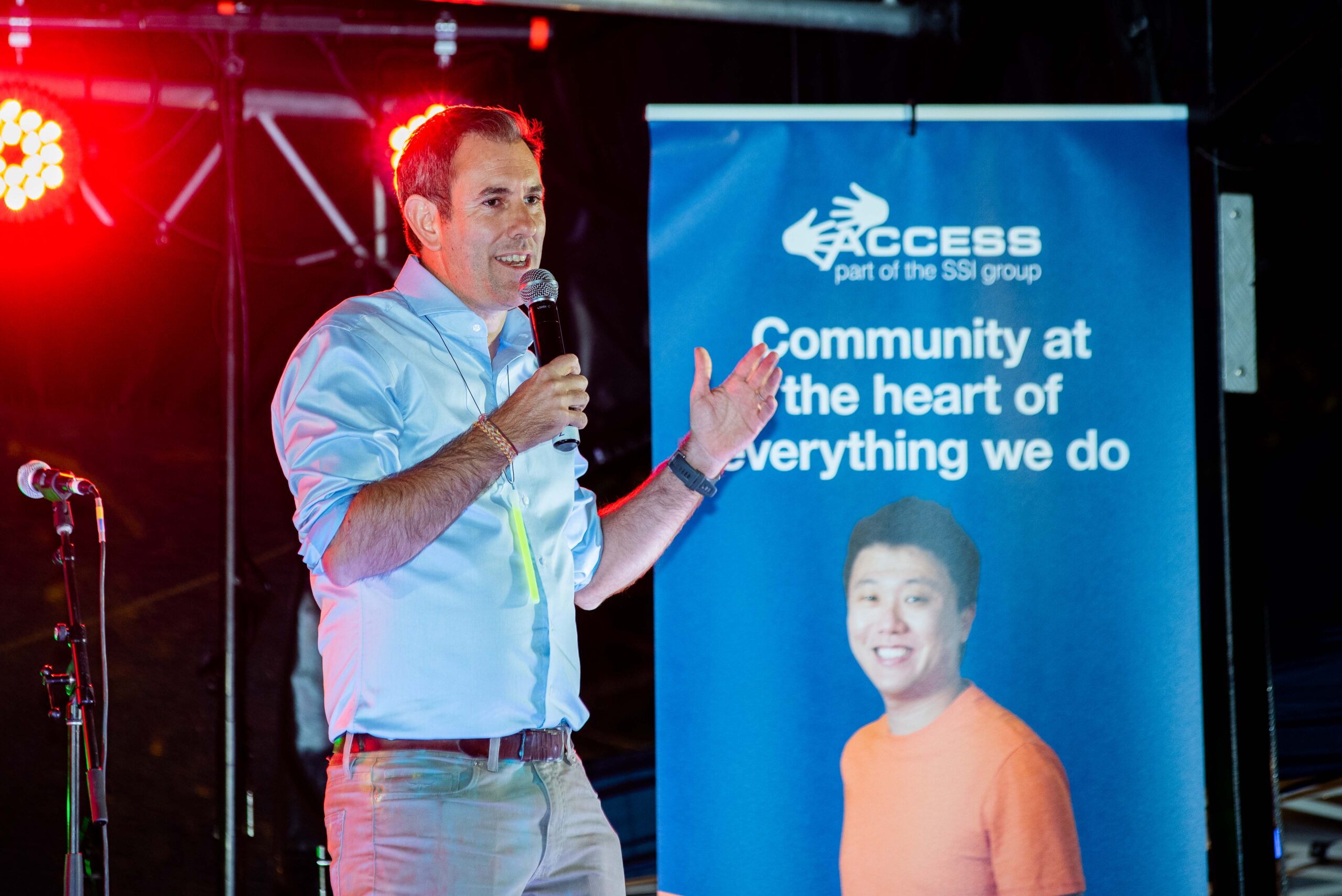 Local MP and Federal Treasurer, Jim Chalmers, attended the event to share in the festivities.
SSI's General Manager Service Delivery, Yamamah Agha, spoke at the August 26 event, which was attended by local MP and Federal Treasurer Jim Chalmers and City of Logan Mayor Darren Power along with hundreds of community members and their families.
Yamamah applauded the council's efforts to ensure Logan was a welcoming place for migrants and refugees. This vision strongly aligns with the work of Access and SSI.
'We're not just working in local communities, we're also working to create a world that is kinder, a world that is more compassionate and a world that gives everyone the same opportunity to realise their full potential,' Yamamah said.
Community leader Beny Bol OAM said the event was a true reflection of the real 'United Nations of Logan'.
'It is about embracing and celebrating our diversity and creating a welcoming space for all the newly emerging multicultural communities, and we showcased this in a spectacular style of celebration,' he said.
City of Logan Mayor Darren Power said the Welcoming Cities membership broadens Council's commitment as a Refugee Welcome Zone and will further enhance community connections and activities that embrace all migrants in the city.
The free family event was made possible thanks to a generous grant from the Queensland Government's Department of Children, Youth Justice and Multicultural Affairs.
Access Community Services is part of the SSI Group.