Supporting young people as agents of change
Almost 100 people, including young people, gathered to learn about the unique challenges and opportunities facing young migrants and refugees at a dedicated Youth Symposium last month.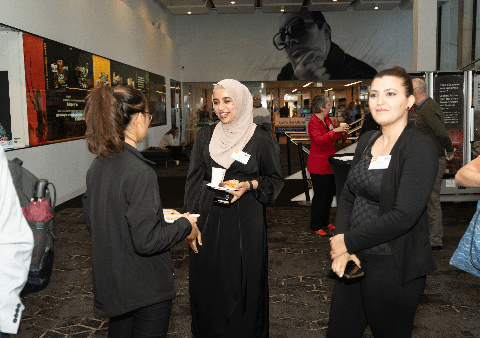 Hosted by SSI's NSW Settlement Partnership (NSP), the event was a culmination of the Youth Speaks project through which SSI and its partners gathered the insights and feedback of young refugees and migrants, pulled together in the launch of the Youth Speaks report.
While young people shared many of the same experiences as their parents and older family members, their unique challenges also offered a new perspective on aspects of the settlement experience and how they affect young people.
Speaking at the event, young Syrian refugee and speaker George Najarian said all refugees needed was an opportunity and they could turn it into a future.
"There is no difference between us, at the end we are all human," he said.
"If you find yourself wondering, 'How can I assist refugees?' the solution is straightforward: offer them opportunities to pursue education, employment, and meaningful involvement in society."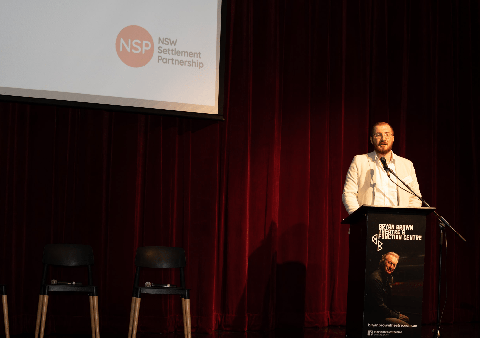 SSI Head of Settlement Services Dor Akech Achiek said there is huge power in the perspectives of youth.
"We have identified a series of policy recommendations grounded in the experiences of these young people. Things such as establishing mentoring/buddy systems and peer networks in schools and universities to improve inclusion and acceptance for young people, while also reducing bullying and discrimination," he said.
"There are already positive programs working well in this area that just require adequate funding to ensure they remain strong and effective."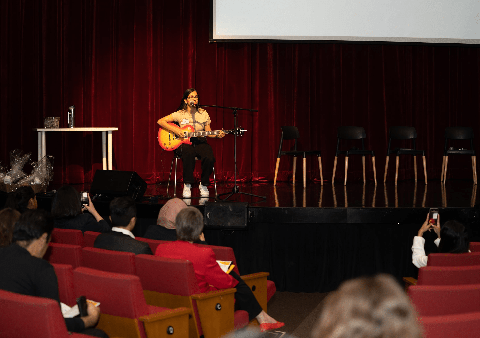 The event was a partnership between the NSP and SSI key programs, including HSP and SSI Queensland youth programs, and included discussions on CALD youth health and wellbeing, youth advocacy and multicultural youth education and employment. The day also included speeches and presentations from a range of policy makers, including NSW Minister for Youth Rose Jackson, NSW Advocate for Children and Young People Zoe Robinson and Canterbury Bankstown City Mayor Councilor Bilal El Hayek.
Click here to read the Youth Speaks report.