Young people from multicultural, migrant and refugee backgrounds have extraordinary potential. But all too often, they face barriers along their way.
Our Youth Collective initiative brings young people together with multicultural service providers to create a platform for youth from culturally and linguistically diverse backgrounds to participate in activities that help shape service delivery planning, implementation and outcomes that impact them across education, employment and a number of other areas. 
Our aim is to improve service delivery outcomes for multicultural young people in NSW through innovative and collaborative initiatives. By participating in this initiative, young people have the opportunity to build their confidence, resilience and leadership skills.
The program includes the NSW Settlement Partnership (NSP) Youth Workers Network, a group of youth workers from across 20 settlement service providers in the NSP, which is a consortium led by SSI to deliver services to newly arrived migrants and refugees. Network members collaborate on projects, share resources and learn from each other how to successfully deliver services and support to young people. For example, we collaborated with the NSW Multicultural Health Communication Service, Primary Health Networks and Special Broadcasting Service (SBS) to co-design resources for the Multicultural Community Wellbeing campaign.
How we help

We foster and promote innovation and creativity in service delivery for multicultural youth in NSW.

We champion youth participation and encourage young people to play a role in policies that impact their lives.
We bring together youth workers and organisations to collaborate, share learnings and improve equity of access for multicultural youth in NSW.
Youth representation and leadership
Youth representation and leadership are other key aspects of this initiative. Through activities such as our 20 Voices Youth Symposiums, we bring together newly arrived young people to discuss issues in youth settlement, such as education, housing, employment and health.
Meet our Youth Collective superstar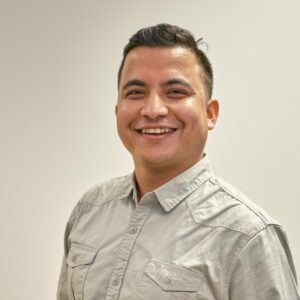 Subash Poudel is a social worker and advocate in the multicultural, youth and disability sectors. As an international student and migrant, he is passionate about creating a safe space for people from diverse backgrounds to feel at home in Australia and is active in his local community.
Policy and advocacy
We are committed to empowering young people to play a role in the development of policies that impact them, so we create spaces for young people to share their challenges, hopes, dreams and lived experience. 
The Youth Speaks project amplifies the voices of migrant and refugee youth through conversations with young people in the community. If you are a teacher, youth worker or university student who is interested in learning more about the project, we would love to hear from you!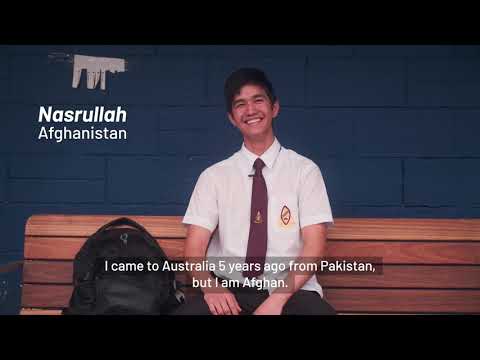 The Australian Human Rights Commission co-authored a report into the effects COVID-19 was having on young people. The report raised concerns about their mental health, educational impacts, social isolation, impacts on family life and on day-to-day activities. We sat down with young people from refugee backgrounds and asked how they were looking after their well-being during the pandemic.Salam my name is Nasrullah Rajab Ali, I came to Australia 5 years ago from Pakistan, but I an Afghan. During the COVID-19 pandemic there were lockdowns in Sydney, and we couldn't go to school, so I really missed my teachers and friends while I was at home. I had a lot of spare time, so I used this time to exercise so I could look after my health. Hello my name is Achol Juk, I'm a Dinka girl from a tribe called Twic Mayardit. Since last year when COVID bought isolation to people I prioritised my writings and I started writing poetry because I like writing a lot. My name is Shahida, I'm from Afghanistan, and I am an advocate. Before COVID-19 I had become very active using social media. So it had become very overwhelming. The first thing that I did was I took a step back from social media and decided to just focus on myself and my mental health and physical health. One of the things that I did was spending more time with family, especially with my little sister. Hello, my name is Subash I'm studying social work at the Australian College of Applied Psychology. During the Coronavirus pandemic, I looked after my physical and mental health by talking to my family, exercising daily and doing yoga. This is Nayereh Norzehi from Afghanistan, I've been in Australia since 2019 and I'm studying at Bankstown Senior College right now. I spent time by myself to know who I really am. So the things I love about my hobbies is, I love music, I love playing other instruments like hand drum, or piano or also guitar. And the reason why I love these hobbies is because they are letting me to be myself. The music, reason why I love music is because music is leading me through my path and music is making me relax. Hello, I'm Kyi Soe Han. I'm 19 years old. I'm currently studying graphic design at TAFE. During COVID I focused on taking photos, doing cinematography, and working. My name is Irfan, and I'm a student at Western Sydney University. I focused on developing good habits because I had the chance. And also because of that I wanted to spend more time with my family and close friends, because it was very good for positivity. My name is Sam Matty, and I'm from Iraq. During the COVID-19 period, I have taken care of my physical and mental health by exercising everyday at home, and eating healthy food. My name is Hamza Khan and I'm studying Bachelor of Chiropractic Science. Due to the COVID-19 pandemic I got the opportunity to join online forums where I met new people and where we talked our way through the pandemic. I'm Muhammad, I'm an Aircraft Maintenance Engineer Apprentice. Of course, last year was a challenging year for everyone around the world. Especially for me when I was employed full time and I took a month off because my parents health was not very good. So I took a month off to care for them and also myself. Working on myself mentally, reading books doing research. To stay strong mentally. Hi, my name is Shaimaa and I'm 13 years old from Syria. I liked to look after my physical and mental health by having walks in the morning, going to local parks with my family, and staying positive. So of course there's two sides to everything, always try to favour the good side. Learning from last year, it's good to appreciate everyone around you, those who you love, spend more time with them. Things I've learned to appreciate during the COVOD-19 pandemic is the importance of family, of friends, and the importance of physical and mental health. Follow the government's COVID-19 guidelines so you don't put others in danger. Prioritising your health both mentally and physically but also the importance of spending more time with your loved ones. During the COVID-19 (restrictions) I sat down. One thing I liked about the pandemic is that I stayed home with my siblings because before I didn't use to see them much. But with my family now, we stay together. Now we go to the park together, we play and we sit together. The Corona virus has bought several problems to our lives. But despite this the positive thing I've learned from it is to increase my self-confidence. I learnt the following lessons from last year, from COVID-19, that you should be flexible and adaptable because situations like COVID-19 can happen at anytime in people's lives and the entire world. Staying at home was not bad, spending time with family was not bad, talking to them because I'm not next to them, talking to them, listening to their problems, or to their habits was good, because we get to know each other more. And my message to the people is that always be grateful for what you have because you never know when Allah is going to take it from you.
Watch this video featuring young people reflecting on some of the ways they coped with the challenges of the pandemic, and how it impacted their settlement journey.
Get in touch
SSI's Youth Collective currently operates in NSW. 
For more information, contact Sofia Ahmad at sahmad@ssi.org.au.