SSI Local Area Coordinator helps bring stranded NDIS participant in the outback home safely
When his car broke down in remote Western Australia in April, Ivan Kelly found himself stranded thousands of kilometres from home without any phone reception. Instinctively, Ivan reached out to his SSI Local Area Coordinator, Melissa.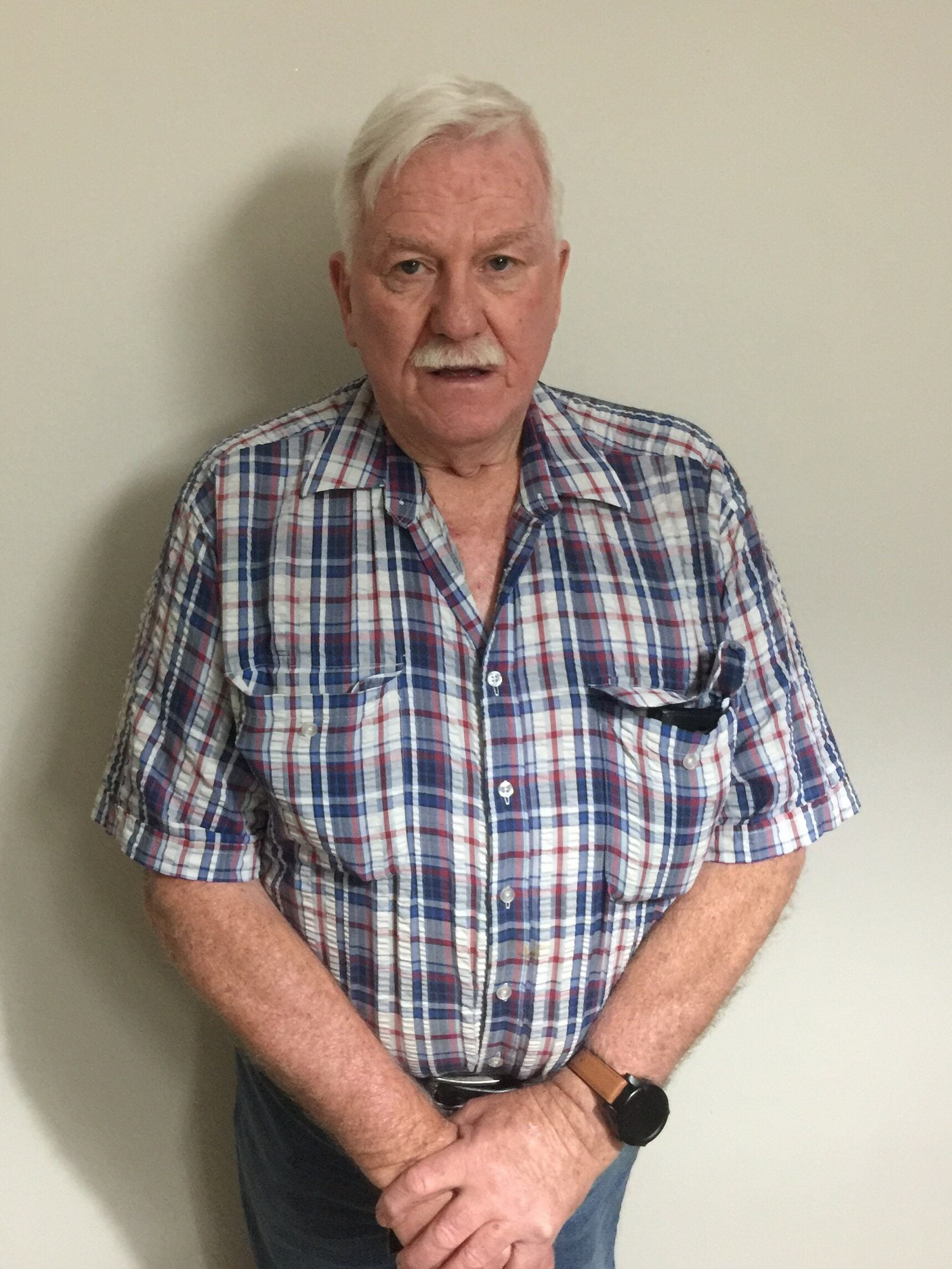 Departing from a shooting competition in Perth, Ivan had taken a scenic route on his way home to NSW's Wollondilly Shire when his car broke down near the Warakurna Roadhouse, close to the Northern Territory border and nearly 800km away from Alice Springs. 
The vast journey had not been daunting for Ivan, who has Inclusion Body Myositis (IBM), as he had spent most of his life as an interstate truck driver before his condition made it too difficult to climb the stairs of his truck.   
"Normally, this wouldn't have been a problem, but I couldn't get a lift with the tow truck because of my condition, and getting transport out of there was going to be a major challenge," he said. 
Having to rely on the Roadhouse's satellite phone, Ivan contacted his wife and his SSI Local Area Coordinator, Melissa, whom he had met just one month prior. 
"It was a relief to be able to talk to someone who understood my condition," Ivan said. "The only fear I had out there was how I was going to get home." 
Ivan is a participant of SSI's Local Area Coordination program, a program that helps participants navigate the National Disability Insurance Scheme (NDIS) with confidence. As an LAC, Melissa works with participants, like Ivan, to create, implement, and review their NDIS plans.  
Melissa and Ivan had talked about this road trip during their first planning meeting in March.  
"Our focus was activating Ivan's NDIS services when he returned from this trip. We never expected anything like this was going to happen," Melissa said. 
When Ivan called Melissa from the Warakurna Roadhouse, Ivan acknowledged that his vehicles repairs were not related to his disability support, however he wanted to arrange support worker assistance as he needed to get to Alice Springs where his vehicle was being towed to.  
"I didn't know much about the NDIS, so it was a case of contacting Melissa to see if they had any ways of getting me out because I couldn't hitchhike or get in or out of a normal vehicle," Ivan said.  
Melissa swiftly searched for available supports.  
"I was really concerned for Ivan and his wellbeing. Unfortunately, there were no support workers available due to the remote location, and the doctor and nurse were only there on certain days and times," Melissa said. 
Whilst Melissa was unable to connect Ivan with any immediate disability support options, she remained committed to helping Ivan nevertheless. The goal was to ensure that Ivan not just reached his car, but also safely made it all the way back home to Sydney.  
Melissa went beyond contacting the aerodrome and Royal Flying Doctor's Service, actively engaging with online Facebook groups and community boards in Warakurna, Alice Springs, and Yulara. She posted requests for assistance, seeking transport options for a stranded person with limited mobility.  
"I got a reply from the company transporting the participants vehicle, Outback Recovery Service and they spread the word about him needing transport," Melissa said.  
Within a few hours, Melissa had helped coordinate for Ivan to comfortably be transported the 337 kilometres from Warakurna to Connellan Airport by a local Warakurna community member. With his car organised to be returned home from Alice Springs, Ivan boarded a flight and arrived safely back in Sydney. 
"The support from the Roadhouse manager, the local community, and Melissa was incredible. Everyone there looked after me and made sure I was okay," he said.  
"It was a relief to be able to talk with my wife and Melissa while I was stranded out there. It took a lot of the stress out for me and my wife." 
Melissa's relentless efforts to ensure Ivan's safe return exemplify the core values of support and care that define the SSI Local Area Coordination program.  
"I really wanted him to know that he wasn't in this situation by himself, and that I was taking steps in the background to try and assist him as much as possible," Melissa said.  
"If the Warakurna member wasn't available to drive Ivan, we would have kept going until we found another solution." 
SSI is partnered with the National Disability Insurance Agency (NDIA) to deliver LAC services in NSW. As an LAC provider, SSI supports people aged 7 – 64 to access the National Disability Insurance Scheme (NDIS) and other mainstream services in the community. For more information and to find out if you're eligible for NDIS support visit the Local Area Coordination section of our website.