Foster care vs adoption: the 4 differences you need to know
Do you see foster care and adoption as two sides of the same coin? If you'd like to find out whether fostering is right for you, it's important to understand these two choices are very different.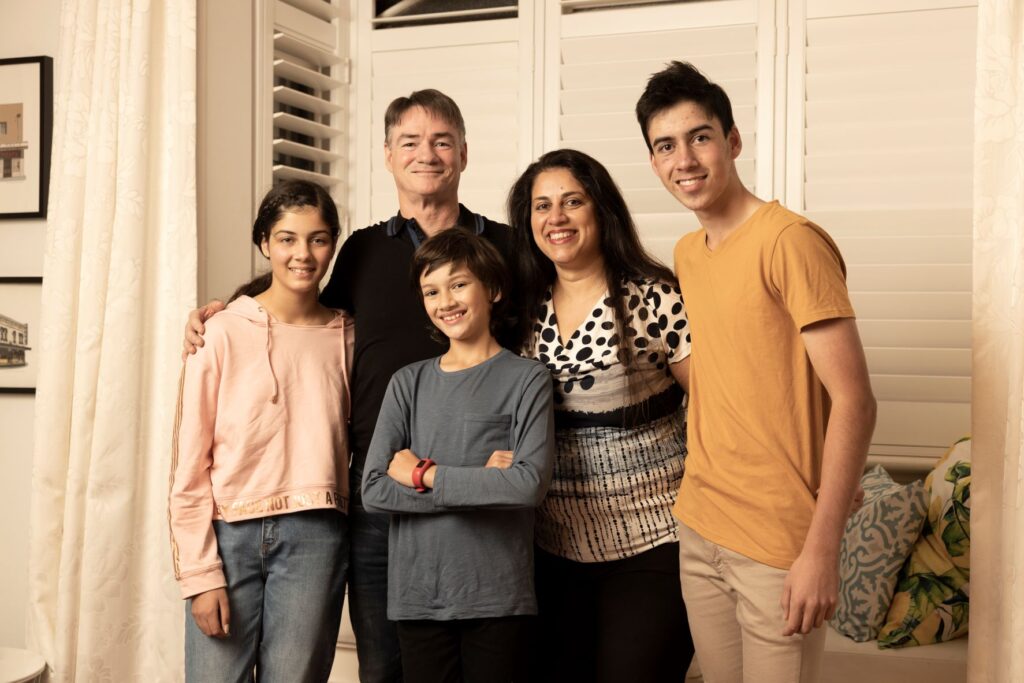 Stepping into any kind of parental role where you're caring for a child can be enormously rewarding, but fostering means you could help them in ways that aren't always possible through adoption.  
Here are the 4 main ways that foster care and adoption differ that are worth considering before bringing a little (or big!) human into your home.   
The differences between foster care and adoption  
Working towards reunification

 
One of the very first things Tari Mapfumo tells new carers is that, unlike adoption, the ideal foster placement is often the one that isn't permanent.   
"Right from the start, the goal is to get to a stage where a child can go back home," says Tari, who manages SSI's Multicultural Foster Care program for the Hunter coast region.  
A foster carer might welcome a child into their home for a few weeks or a few years. It all depends on how long they need that environment to grow in.  
Permanency options might be explored when things don't work out, but carers find comfort in knowing they're giving a child the best chance at staying with family.    
While the thought of having to say goodbye sounds difficult, Tari notes this can also be incredibly rewarding.  
"When a carer wants what's in the best interest of the child, they can see how keeping that family connection and biological identity is so critical," she says. 
2. The legal and financial details 
Adoption is a serious legal commitment that means you will be considered a child's parent in all ways but biological. This comes with a host of responsibilities, including medical decisions and the costs of raising the child.  
Meanwhile, a foster child will still have parents who are involved in decisions about their care, even if those decisions are temporarily being made by the Children's Court or the state.  
Foster carers also take on less financial responsibility, receiving an allowance to cover the day-to-day expenses for the child.   
A good way to think about it is this: foster carers are just one part of a team working to care for a child, and this team includes the foster care agency and birth parents.  
3. The support system  
Adoption might involve some initial preparation but becoming a parent won't come with permanent support. Foster carers, on the other hand, receive extensive training and ongoing support from caseworkers and the agency that places the child, like the team at SSI. 
Extra support, such as regular caseworker check-ins and a 24-hour emergency line, can be a great draw card for first time carers.  
"If they're struggling with something, they know they can raise their hand and say, 'I need help with this' and the caseworker and organisation can support them with that," says Tari.  
 4. Preserving family and cultural ties  
Even when a return to home isn't possible, foster care has a greater focus on maintaining a child's attachment to their extended family, siblings, and cultural background.  
"With adoption, that responsibility lies on you as a parent, and it can be challenging to be in the middle of caring for a child and ensuring they stay connected with biological family," Tari says.  
"The organisation can step in and manage that for you, supervise the time and help build those relationships." 
As a multicultural foster agency, SSI also considers how ethnicity, religion and language play a role in care. We provide added support like cultural plans to keep children engaged with their background and identity.  
 Why foster care was the right choice for Adam and Leo 
Newcastle teachers Adam* and Leo* considered adopting before they realised foster care might be a better option. As a child of adoption himself, Adam knew fostering could have a hugely positive impact on another's life – that even if it was temporary, it would be worthwhile.  
The couple have since given two brothers, 14 and 17, the chance to stay together in a safe and loving home.  
"We still want to give the kids this stable environment they can stay in as long as they need to, but we just realised that doesn't have to have that adoption label on it," Adam explains.  
"There's that saying, "How do kids spell love?" and it's TIME," he adds.  
"If you just spend the time with them, they are going to respond to that, and that's the rewarding part." 
Learn more about becoming a foster carer with SSI here. 
*Names have been changed and stock image used to protect the privacy of individuals.