Applying to become a foster carer: what to expect
Most people begin their foster care journey with little more than a spare room and a desire to provide a home for a child in need. That's all Lisa* had when she saw an online ad calling for more foster homes.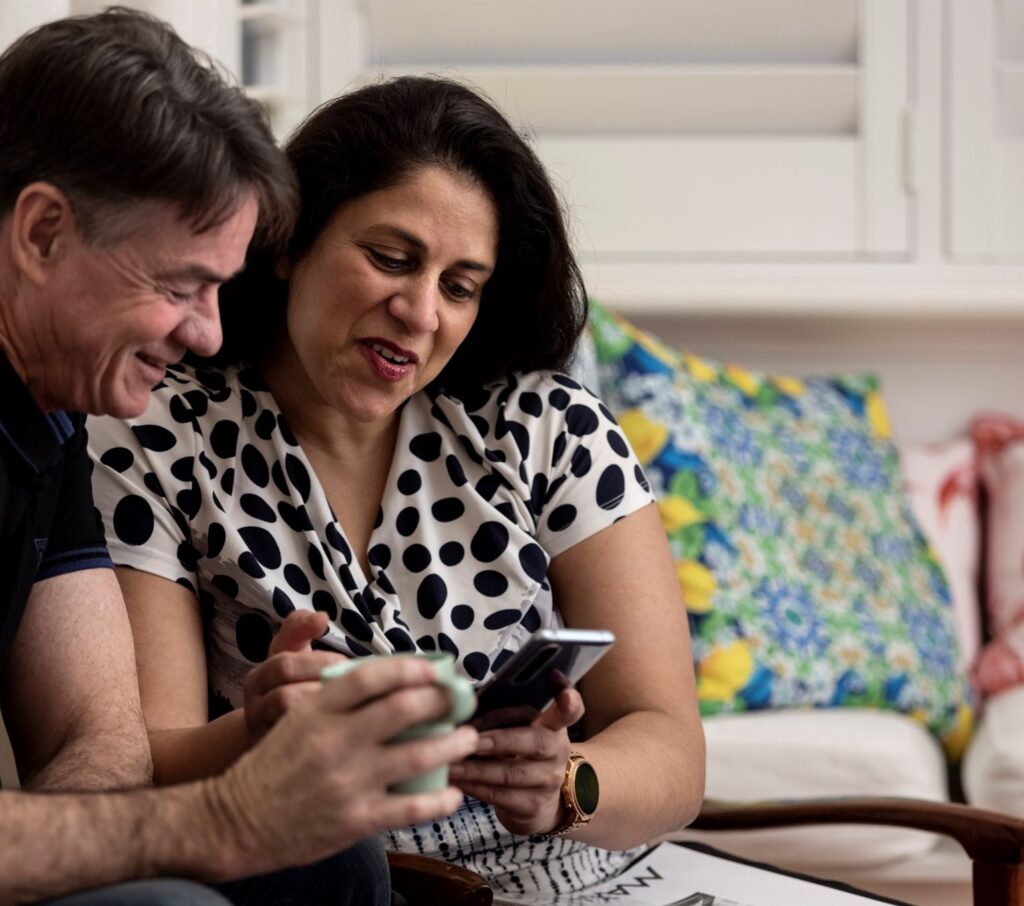 "We're a very close family and have always talked about providing that support to another young person who didn't have the same opportunity," explained Lisa.
"When I rang SSI that afternoon, it just all started fitting into place."
So, what can you expect when you finally make that call?
We asked Alia Nahas, who manages foster carer assessment and support for SSI in NSW, to break down the application process.
First contact
While it's important to know that it can take up to 6 months to receive your first foster placement, getting started is as simple as picking up the phone.
"As soon as a potential carer shows interest, we do what's called a telephone screening, where a caseworker will call them and ask a few basic questions," says Alia.
An initial chat can help you decide whether SSI is the right agency for you and gives the caseworker a chance to learn about what you can offer versus what's expected.
"It begins with really basic questions, like whether you have a room available," says Alia.
The information session
Once introductions are out of the way, you'll be invited to an online or in-person information session.
If English isn't your first language you can opt to join one in another language, like Vietnamese or Arabic.
Here, you'll meet a team of caseworkers who will dive into the details of fostering with SSI and answer any of your burning questions.
"A lot of carers initially come into it thinking it's a way into adoption, so our information sessions are quite specific in explaining how caring is different to adoption," says Alia.
These sessions are also your chance to meet the supportive community of carers you could be joining.
The paperwork
When you're ready to kick off the application phase, you'll need get a few admin details sorted.
All adults in the household will have to complete:
A Health Check
A Police Check
A Working with Children Check
A referee check.
After the forms are filled and filed, it'll be time to jump into your training.
Learning the ropes
Every new foster carer with SSI participates in the 'Shared Lives' training program, which includes 9 topics across 20 hours of lessons.
"We cover things like trauma training, birth family contact, leaving care, and even basic knowledge like allergies," explains Alia.
With online or in-person sessions delivered in flexible blocks, training can fit into weekends and evenings.
While Lisa had already raised six children when her training began, she still found the content valuable.
"I did find that when you're new to foster care, there's a lot to learn about the way the system works and how the children can have different challenges," she says.
Home visits and assessment
The next stage is a 2-month assessment stint, where you'll do a series of one-on-one interviews with a person who visits your home.
To determine if you're a good fit for a placement, it's important that the assessor gets to know your skills, interests, and background. They might speak with you, your partner, and any other family members likely be in the household.
"Carers need to be prepared that the assessment is really touching on their whole life, even their own upbringing and what it was like with their family," says Alia.
While the interviews do cover a lot of personal and practical ground, they also ensure every carer can be matched with a child that will suit their home.
Approval and placement
Once interviews are complete, the application is sent to a panel of assessors who can give the green light and register you as an official foster carer.
If everything goes according to plan, you'll be paired with a carer support person who can start working together with you to find a placement.
"It could be a day after they get assessed, it could be up to six months later, it just depends on the carers and child's criteria," says Alia.
Thinking about becoming a foster carer?
If you're like Lisa and you've been considering foster care for a while, then you've already taken your first steps.
"It is quite a long process, and a big commitment of hours to do the initial training, but it's been so worth it," says Lisa.
Making the leap to put in your application might feel daunting, but you can feel more prepared now you know what's waiting behind that door.
When you're ready to get started, get in touch with us here.
*Names have been changed and stock image used to protect the privacy of individuals.