SSI will be participating in the Global Refugee Forum (GRF) next week in Geneva. Making pledges at the GRF is an opportunity to contribute to a collective effort aimed at improving the lives of refugees and foster sustainable solutions.
(more…)
We are joining with voices from across the humanitarian sector to call for an ongoing ceasefire in Israel and the Occupied Palestinian Territories in order to prioritise the safety and security of civilians and displaced people.
(more…)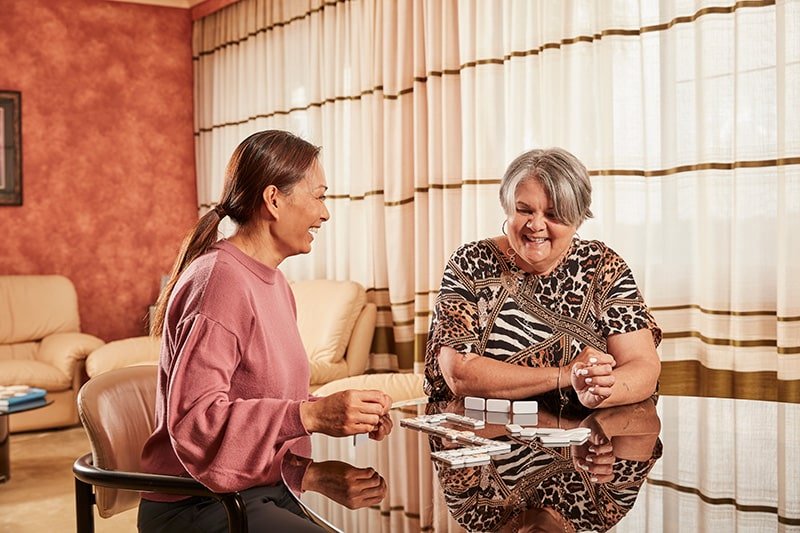 If you're on the lookout for work that is both meaningful and flexible, with a range of career opportunities, then home care could be the perfect fit.
While you might have some idea of what the role involves, there is often a lot more to a job than you might realise.
We're shining a light on five aspects that can help you decide if home care is the right profession for you.
Home care goes beyond the indoors
Think being a home care worker means being indoors all day? Think again. While providing essential support at home is part of the job, it goes way beyond the home.
Home care workers spend time supporting seniors as they go out and about enjoying life, and across a variety of outdoor activities. From going out for walks to doing grocery shopping, taking seniors to doctor's appointments or enjoying a cup of tea at a local café, there is often something to do outside.
If you are more of an indoors person, you won't be disappointed either as there's a balanced mix of outdoor and indoor activities. The latter may include assisting with meal prep and light cleaning, enjoying a chat over a meal or helping with ironing.
Career that fits around your life
Home care is the ideal match for anyone seeking flexible work that adapts to their lifestyle – whether you're looking to kickstart a new career, need to juggle work with studying or family commitments, or want to have a side hustle that makes a difference in someone's life.
You can customise your work to suit your needs and choose full-time, part-time, or casual hours – it is up to you. You also have the freedom to decide where you want to work, making it a great choice for those who want to stay close to home or university or are looking to work around a specific area.
All backgrounds welcome
No matter your background or previous experience, you can be a great candidate to build a meaningful career in home care if you have a sincere desire to help others.
Another plus, no prior qualifications are required, as we can help you get the qualifications you need to build a career in home care.
The government-funded Home Care Workforce Support Program, delivered in NSW and the ACT by SSI, assists you with everything you need to secure a role as a home care worker – from guidance in preparing your CV to organising regulatory checks and undertaking free non-accredited and accredited training like First Aid training. At SSI, we equip you with the skills you need to provide quality care to seniors.
Getting started is free and easy.
Giving back benefits you too
Nothing beats the feeling of going home from work every day knowing you made a meaningful difference in someone's life. Many carers discover this is the best part of the job because when you give back, you get back even more.
You get the unique opportunity to learn from someone else – someone with years of experience and a wealth of knowledge. Care and support workers go on to form connections with the people they support, often finding that even the smallest shared moments can have a huge impact.
Home care is a rewarding journey that benefits both the carer and the senior, creating life-changing experiences, gaining insightful learnings and witnessing the impact of your work.
Not just a job, it's a career
Home care offers a wide range of growth and career opportunities. For example, you could go on to become a Care Coordinator or Home Care Manager, or you could use your skills learnt on the job as a springboard into nursing and allied health.
CEO of Eremea Home Care Services Vicki Zalalas entered the sector as a support worker and then started her own business, which she has grown in the past 20 years.
"This job is life-changing, flexible, long-term and full of opportunities. There are many options available in the sector to build a career," said Vicki.
For more inspiration, take a look at SSI's Home Care Career Roadmap, which outlines the multiple options available in the sector for advancement and growth.
Start your career journey into home care today by registering your interest at ssi.org.au/homecare or calling us on 1800 849 010.
Our support is tailored to your unique situation and completely free of charge.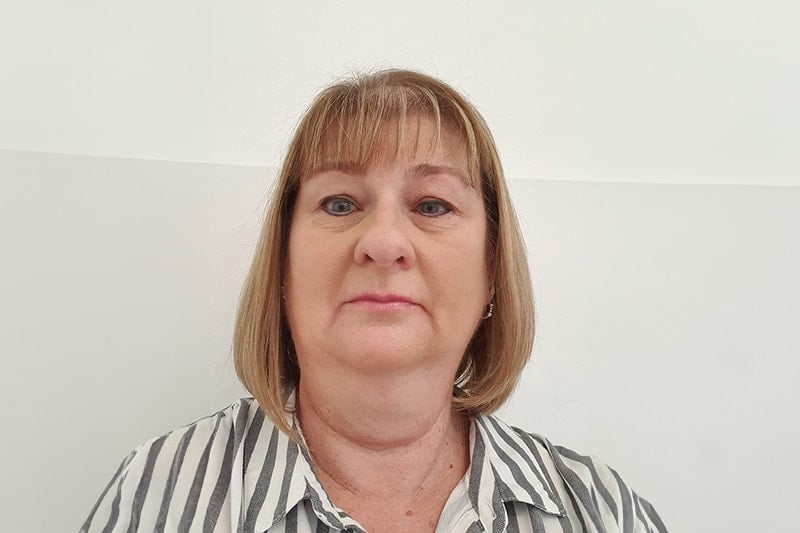 After 13 years working in retail, Jenny had an operation that prompted her to move into home care, a career she had often considered but hadn't had the opportunity to explore.
Planning her career change, Jenny discovered the Home Care Workforce Support Program (HCWSP), an SSI-supported program aimed to support, skill and empower home care workers to deliver safe, high-quality care for seniors in Australia.
Having always enjoyed spending time with her mother and her mother's friends, Jenny decided to register onto the program after seeing an ad online. Within a month, SSI had supported Jenny in securing three potential roles in home care – she chose the one closest to her and joined aged care service provider Our Lady of Consolation.
Eleven months into role, Jenny wished she had made the switch years earlier.
"What I enjoy about my role is putting a smile on the faces of my clients," Jenny said.
"Just knowing I'm helping my clients continue to live at home, where they feel most comfortable, is very rewarding to me."
Jenny added, "I was surprised how lonely older people are in the community. Some seniors have never been married. Some have no children. Some have lost their partner, so they have no one to help them."
Home care is not an accessible option for many seniors, as Australia grapples with talent shortages affecting the home care sector. Reports estimate the nation will need 110,000 more home care workers in the next 10 years – a trend influenced, in part, by seniors' growing preference to stay at home.
"You don't realise how much seniors need our support until you go out and work with them," Jenny said.
"There is this lady I take shopping. She just loves to get out, and although her movement is very slow, just going to the shops and having a coffee and a lemon tart makes her day."
For Jenny, her role as a home care worker is never the same. Sometimes it can involve doing light housework, taking seniors to doctor's appointments, preparing a meal or just making a cuppa and having a chat.
"For some clients, we are the only people they see, so sitting to talk to them brightens their day."
Jenny is interested in building a career in home care, so she's taken on one of the development initiatives offered by the Home Care Workforce Support Program and is currently completing a Certificate III in Individual Support.
"I'm doing my Certificate III by correspondence, which suits me perfectly because I can study and work at the same time," Jenny explained.
"SSI has been such a great support for me. Not only did they help me to secure a job in the first place but also, they continue to provide ongoing upskilling and growth support through my studies."
SSI aims to boost the care workforce with 4,400 new support workers in NSW and the ACT by mid-2024 through its delivery of the Home Care Workforce Support Program.
The program is free and open to people with an empathetic nature who seek a rewarding, long-term and meaningful career caring for Australia's seniors.
Seven multi-talented female music professionals representing seven cultural backgrounds recently came together as part of SSI's delegation at Australian Women in Music Awards (AWMA) culminating in a glamorous ceremony at the heart of Meanjin/Brisbane.
(more…)
Over the past two weeks, there has been an unprecedented scale of violence in Israel and the Occupied Palestinian Territories, and a rapid intensification of the humanitarian crisis in Gaza and surrounding areas.
(more…)
History is calling. This Saturday, we will face a decision that holds great significance for all of us and the future of our nation – the proposed establishment of an Aboriginal and Torres Strait Islander Voice to Parliament.
(more…)
For Jennifer Cameron, the idea of becoming a counsellor, let alone running her own business, felt unattainable until she found the support of Ignite® Small Business Start-ups, an SSI social enterprise.
(more…)
SSI Gambling Harm Prevention Program Coordinator, Marziyah Razi shares her journey arriving in Australia as a refugee and how her past experiences have influenced and motivated her efforts at SSI. As a dedicated volunteer, Marziyah also shares how she builds strong connections within the Afghan-Australian community in Melbourne.
"I have a strong desire to contribute to the community and extend the same support to others that I had received when I first arrived in Australia."
Tell us about your resettlement journey?
My family and I had to leave our home country, Afghanistan, due to war when I was less than a year old. We moved to various countries until we finally got the chance to come to Australia, accompanied by only two of my siblings, in 2015.
The opportunity to resettle in Australia is one of my life's most significant events. This country has provided me with safety, security, and, most importantly, the opportunity to grow. Indeed, the journey hasn't been easy, but the path refugees treads strengthens them and equips them to confront any obstacles.
Since I arrived in Australia, I've dedicated myself to creating a better life and future. I take great pride in my resilience and determination throughout this journey.
Not having a secure country to live in is a significant hardship for any refugee. What was even more challenging for me was never having my father with us and being split from my mother when I was just 14 years old. Since then, I have had to be strong and independent, make my own decisions, start a new life, work, and study without taking a break, even if I was exhausted.
All you can do when you have no one to turn to or to go back to is to look and move forward, and there are times when being strong is not a choice but the only option you have.
Nevertheless, I have always been grateful for my path since, without the events that have occurred, I would not be who I am now.
How does your personal resettlement experience inspire your daily work at SSI?
Sharing the same vision and values genuinely inspires me to work at SSI. As someone who has had the experience, I know how difficult it can be to settle in a new country. SSI substantially assists those from refugee backgrounds and those with diverse cultural and linguistic backgrounds with their resettlement and offers assistance to Australians in several areas. I received service with various resettlement-related issues when I first came to Australia, and now I want to lend a helping hand to others.
SSI is one of the best organisations I have ever seen for welcoming and helping those with refugee backgrounds. Unfortunately, refugees were not only not accepted in some of the nations where I've previously lived but were also severely discriminated against. So, I am happy to see refugees being supported and embraced by organisations like SSI in Australia.
Can you tell us about how you engage with community?
The aspect of Australia that I genuinely appreciate, and love is its multiculturalism. I enjoy connecting with various multicultural groups to establish connections and gain insights from their backgrounds. I participate in cultural gatherings and events whenever possible to socialise and expand my network. Moreover, I dedicate my time to volunteering with an Afghan-Australian community organisation based in Victoria.
Can you explain your volunteering and why you do it?
Upon my arrival in Australia, I received assistance from various agencies and organisations that helped me in my resettlement. This experience instilled in me a strong desire to contribute to the community and extend the same support to others I had received.
My volunteering journey commenced in August 2021, following the sad events in Afghanistan. Witnessing the fall of Afghanistan, I, like many Afghans, experienced profound sorrow. I was desperate to help Afghans in any way possible, but I was still determining how to go about it until I learned about the Bakhtar community organisation I am currently volunteering with. Recognising their efforts in assisting new arrivals, I realised that the least I could do for fellow Afghans was to extend my help to them here in Australia. I decided to reach out to Bakhtar after thorough research on the organisation. To assist new arrivals, the first thing that came to my mind was collecting new or gently used clothing and delivering them to the community for new arrivals. And it all started from there.
What would you say to your colleagues looking to get involved in volunteering/engaging with community?
I encourage anyone to get involved in volunteering. Volunteering and helping others are what brings satisfaction and happiness. If you are busy, do as little as possible because every little help counts. Sometimes life is unfair, and not everyone is as fortunate as others to be born in a safe country, have a roof over their head, or even have a meal to share with their families. As humans, we are responsible for holding other people's hands and helping one another if we can.
We have a very famous poem in Farsi that says:
Human beings are members of a whole,

In the creation of one essence and soul.

If one member is afflicted with pain,

Other members uneasy will remain.

If you have no sympathy for human pain,

The name of a human you cannot retain.

– Saadi