Summary of Evaluation of SSI's Ability Links 
The NSW Department of Family and Community Services (FACS), Ageing, Disability & Home Care (ADHC) funds a range of non-government organisations to deliver Ability Links NSW (ALNSW) through a mix of generalist and Aboriginal staff called Linkers & generalist and Aboriginal Early Linkers for children aged 0–8 years.
Linkers support people with disability aged 9–64 years (with or without a diagnosis), their families and carers to identify their goals and connect with their community and mainstream services. Linkers also support community organisations, mainstream services and businesses to become more inclusive of people with disability (referred to as linked organisations).
Ability Links is currently funded until the 30th of June 2018.
Download report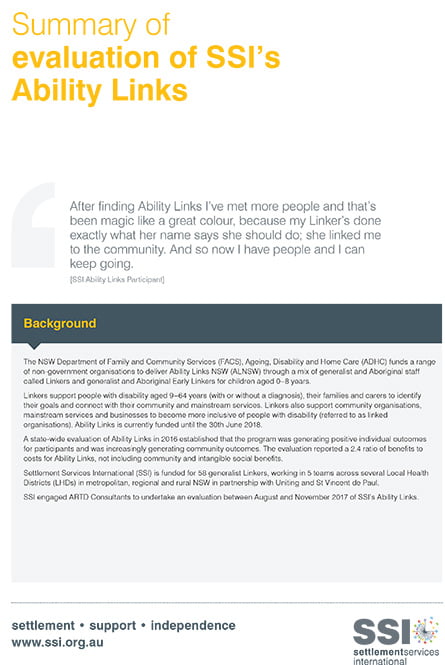 Summary of evaluation of SSI's Ability Links